Published
July 12, 2016 - 04:45am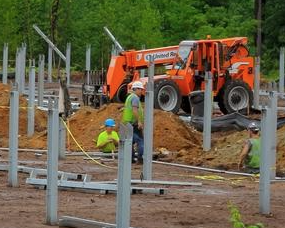 Jarvis Cutting Tools is constructing a 500W AC solar panel array in front of its property in Rochester, N.H. Jarvis President Costikyan Jarvis said the solar project will help the company cut production costs and capitalize on incentives for producing solar energy, according to a report on fosters.com.
One of the oldest manufacturing companies in Rochester, Jarvis Cutting Tools has been a fixture in the community for more than five decades and "is now making a leap into the future by building one of the largest private solar fields in the state," according to the report. The company employs about 100 people.
Related Glossary Terms
fixture


fixture

Device, often made in-house, that holds a specific workpiece. See jig; modular fixturing.