Published
March 12, 2021 - 06:30am
New tools for coupling and pipe machining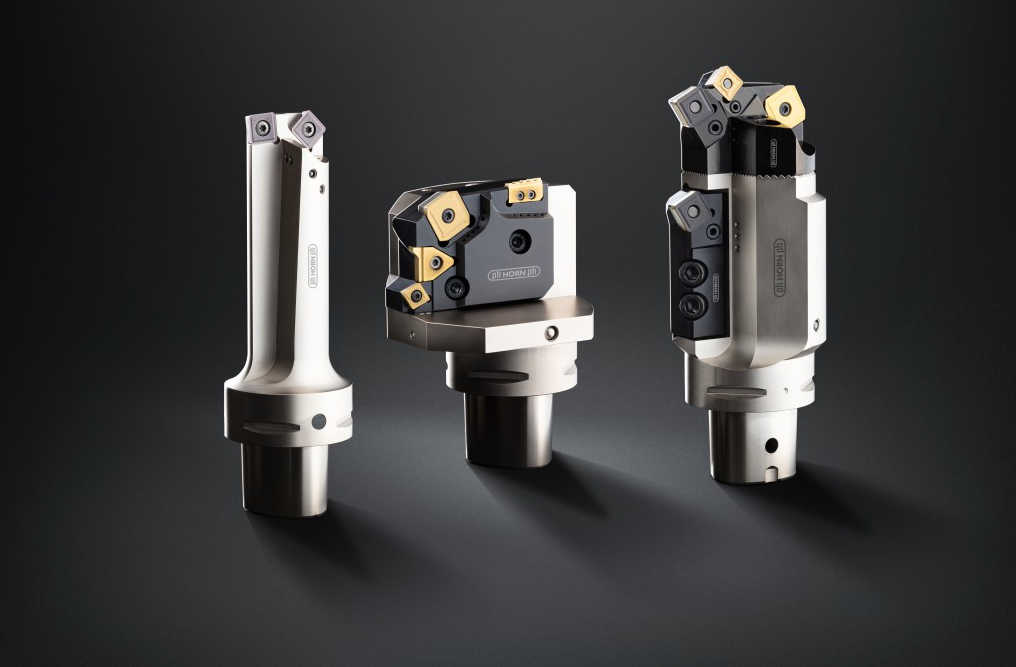 Continuous development of customer-focused tool solutions is the idea behind the growth of Paul Horn GmbH, suppliers of cutting tools for manufacturers of machine tools for pipe and coupling production, as well as end users.
The tool manufacturer can create machining solutions for use in API– and GOST-compliant as well as premium joint applications. The tools are designed to deliver a productive edge over other solutions in the areas of handling, service life and cost per threaded connection. Horn's own in-house product management department, which is actively engaged in the development and continuous optimization of productive machining concepts for OCTG, designs and delivers both standard and customer specific tools.
Horn's product portfolio is designed to meet customer productivity requirements, and can offer the right package of tools for all machines. The tool systems are available with standard machine interfaces including VDI, polygonal shank and round shank holders and solutions that are flange-mounted on turrets.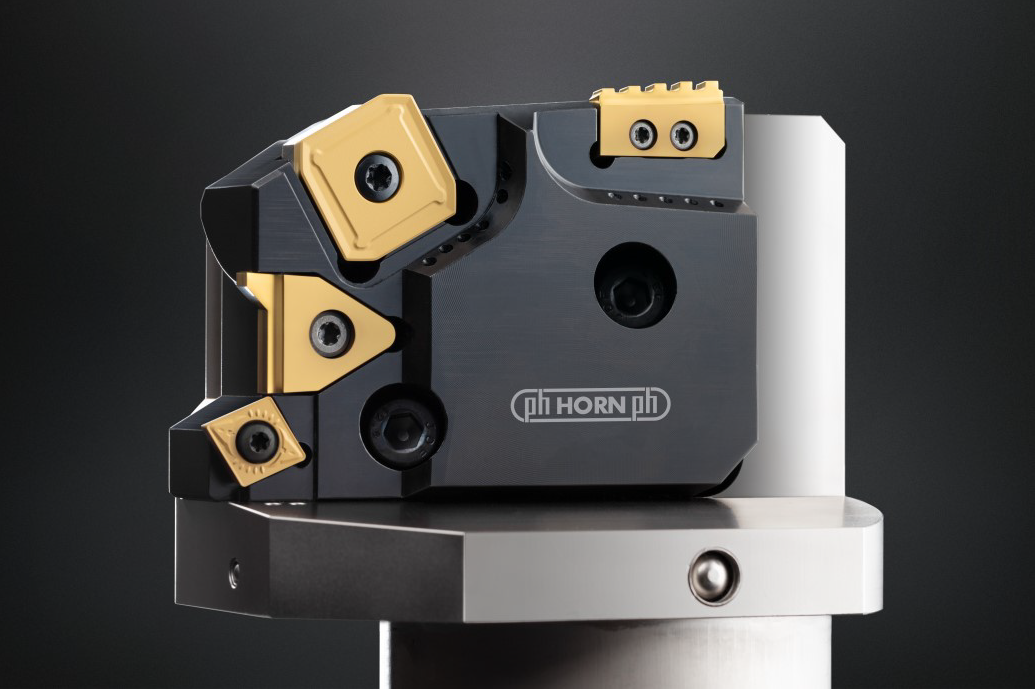 The tools are adapted to the degree of automation in the system - from manual loading to fully automated production -- and are designed to provide a solution that can reliably meet the requirements.
Both the screw clamp and ground chip formers of the S117 and 315 systems, together with the carefully matched tool holders, make it possible to manage chip removal during coupling and pipe end-machining processes. There are no expensive parts such as chip breakers or shims to install, allowing customers to save significantly when procuring tools.
The two systems demonstrate interchangeability, while using substrates and coatings for inserts tailored to machining conditions, resulting in significant improvement in both cutting performance and tool life. The precise interchangeability provided by precision insert seats, reduces the number of needed tool adjustments after changing inserts.
When thread cutting in API- and GOST-compliant applications, the S117's multiple teeth allow the number of cuts to be minimized. The 315 system has three usable cutting edges, leading to significant cost savings. It is an ideal choice for premium joints that permit no more than one to three teeth per cutting edge. The tool carrier and insert are designed to work in perfect harmony, increasing the stability of the tool system. This means a lower tendency towards vibration, something that in turn improves surface quality, precision and tool life.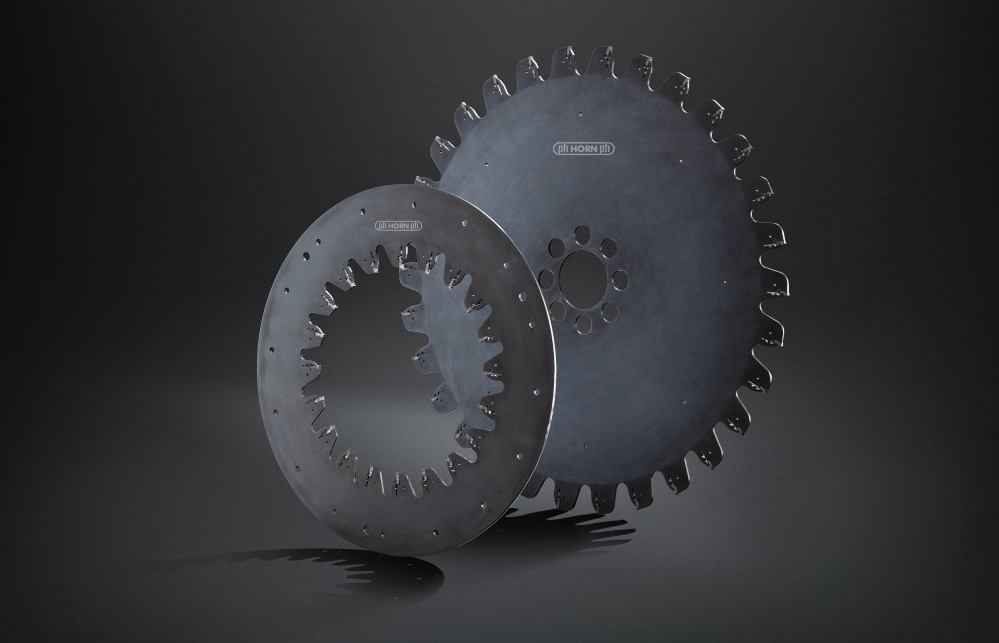 In applications involving pipes with profiles that comply with ANSI/API-5L, Horn offers tool solutions for pipe end finish machining in line with customers' requirements. The milling heads can be used to machine pipe ends with a wall thickness of up to 50 mm. Integrated rollers compensate for any roundness errors. The work pieces that are produced comply with API tolerance requirements.
With its M101 cut-off milling system, Horn offers a purpose-developed tool for pipe end machining after rolling and for separating sections for analysis. The tool can also be used for pipe and sleeve assembly. The S101 self-clamping inserts, which feature a cutting width of 2mm and above, deliver highly precise interchangeability, accurate cuts, and shorter machining times.
Horn's extensive manufacturing scope covers everything from producing blanks in its own carbide machining department to in-house-developed PVD coatings. This keeps the company's lead-times short. For limited quantities, Horn is able to offer delivery within one week of a drawing being approved by the customer using the Greenline system. The tool manufacture also allows users to benefit from process consultation services and acts as a solution provider, using its own in-house product management processes. Horn boasts expertise in machining a range of materials, from easy-to-machine options of J55-K55, L80, P110 to Q125 and all the way through to high-alloy material like 13Cr or 28Cr.
Increased drilling depth and more aggressive operational environments mean that CRAs (corrosion-resistant alloys) have become a focal point in pipe manufacturing. Processing is a real challenge because these materials, which are used in HPHT (high pressure high temperature) fields, are so difficult to machine. The full weight of Horn's expertise is in demand due to the formation of built-up edges resulting from the machining of these tough materials. Thanks to HiPIMS coating technology, the in-house produced coatings IG3 and HS3 exhibit smooth cutting properties and high heat resistance. The tool geometry, substrate, and coating are adapted to meet the requirement of each application.