Published
February 17, 2015 - 06:00pm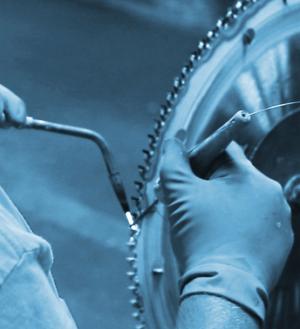 Toolmaker NAP GLADU has expanded its diamond cutting tool servicing capabilities with the installation of additional equipment at its Statesville, N.C., service center, serving North Carolina and surrounding states.
"This expansion improves our ability to provide our customers fast, high-quality sharpening and repair service on their diamond cutting tools," said Glenn McClain, service center manager, east. "Adding equipment and investing in jobs at our Statesville center reinforces our commitment to fast turnaround times and the local community."
NAP GLADU operates out of 12 regional service centers throughout the U.S. and Canada. Repair services include carbide and diamond saw and tool sharpening, cutting tip replacement, truing and balancing, saw re-tensioning, and cleaning and polishing to reduce cutting friction. Local NAP GLADU representatives can schedule pick-up of dull saws or address any other cutting tool needs, according to the company.