Published
December 20,2017 - 05:15pm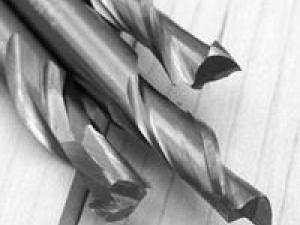 Jasper, Ind.-based toolmaker NAP Gladu, a Techniks Industries company, acquired Eide Saw & Tool Service Inc., Minneapolis. For over 90 years, Eide Saw has provided tooling, including carbide-tipped saws, cold saws and bandsaws. NAP Gladu's acquisition of Eide Saw builds on one of North America's largest service networks and will enable the combined companies to provide a broader range of solutions for Eide Saw's customers, including insert, carbide shank and diamond tooling.
"We are delighted with this acquisition and see this as a perfect fit, as both Eide Saw and NAP Gladu share a commitment to delivering the highest-performing solutions and world-class customer service," said Vern Cameron, CEO of Techniks Industries, the parent company of NAP Gladu. He continued, "This acquisition helps fulfill the strategy to build our platform with industry-leading brands and leverage the incredible depth of our colletive industry knowledge to drive operational efficiencies and performance for our customers."
Related Glossary Terms
sawing machine ( saw)


sawing machine ( saw)

Machine designed to use a serrated-tooth blade to cut metal or other material. Comes in a wide variety of styles but takes one of four basic forms: hacksaw (a simple, rugged machine that uses a reciprocating motion to part metal or other material); cold or circular saw (powers a circular blade that cuts structural materials); bandsaw (runs an endless band; the two basic types are cutoff and contour band machines, which cut intricate contours and shapes); and abrasive cutoff saw (similar in appearance to the cold saw, but uses an abrasive disc that rotates at high speeds rather than a blade with serrated teeth).

shank


shank

Main body of a tool; the portion of a drill or similar end-held tool that fits into a collet, chuck or similar mounting device.