Published
August 01,2017 - 09:00am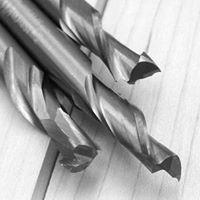 Jasper, Ind.-based NAP Gladu, a Techniks Industries, Indianapolis, company, has acquired Ace Saw and Supply Co., Los Alamitos, Calif. For over 50 years, Ace Saw and Supply has provided carbide saw service, bandsaws, hot taps and holesaws. NAP Gladu is a full-service provider and manufacturer of specialized carbide and PCD cutting tools for the woodworking, metal and composite industries.
"The NAP Gladu team looks forward to working with Murdoch [Heidman] and the Ace Saw employees to offer their tremendous knowledge to the customers we serve," said Vern Cameron, CEO and president of Techniks Industries. "The addition of Ace Saw to Techniks Industries' growing portfolio of brands extends our service reach in Southern California and enhances the range of solutions and our value to our customers. We will continue to build our platform with industry-leading brands and by leveraging the incredible depth of collective industry knowledge to drive operational efficiencies and performance for our customers."
Related Glossary Terms
polycrystalline diamond ( PCD)


polycrystalline diamond ( PCD)

Cutting tool material consisting of natural or synthetic diamond crystals bonded together under high pressure at elevated temperatures. PCD is available as a tip brazed to a carbide insert carrier. Used for machining nonferrous alloys and nonmetallic materials at high cutting speeds.

sawing machine ( saw)


sawing machine ( saw)

Machine designed to use a serrated-tooth blade to cut metal or other material. Comes in a wide variety of styles but takes one of four basic forms: hacksaw (a simple, rugged machine that uses a reciprocating motion to part metal or other material); cold or circular saw (powers a circular blade that cuts structural materials); bandsaw (runs an endless band; the two basic types are cutoff and contour band machines, which cut intricate contours and shapes); and abrasive cutoff saw (similar in appearance to the cold saw, but uses an abrasive disc that rotates at high speeds rather than a blade with serrated teeth).