Published
October 30, 2017 - 10:00am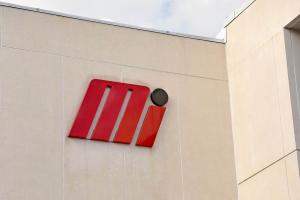 Motion Industries Inc., Birmingham, Ala., a wholly owned subsidiary of Genuine Parts Co., agreed to acquire Apache Inc., Cedar Rapids, Iowa. The transaction will occur Nov. 1. Founded in 1963, Apache offers over 50 years of experience in the industrial hose and belting business. Apache has grown to be one of the largest belting companies in North America. Apache serves both the industrial and agricultural market from seven sales and production locations in the U.S. through an established distribution network and will continue to do so going forward.
Tom Pientok, Apache's president and CEO, said, "We have had a great relationship with the Motion team for many years, and this step is really a continuation of our growth strategy. We will preserve and build on the longstanding reputation of the Apache name, and we'll now have access to greater capabilities for accelerated growth. Becoming part of Motion will also assure that our employees will be well-cared for in the future and that we will have the ability to continue to service our customers and represent our supplier partners in the way which they are accustomed. The cultural fit with Motion Industries is ideal, and we are very pleased to become part of their team. We could not be happier than to be a part of the Motion family."
Tony Cefalu, senior vice president of shops and services for Motion Industries, said, "The addition of Apache further enhances our value-added offering in our belting and hose business. We have known Tom and his team for a long time, and we couldn't ask for a better or more talented group to partner with."
"We are very pleased with the addition of Apache. This is a well-established company with an outstanding reputation. The acquisition of Apache continues to build upon and complement our growth strategy in the area of hose, belting and material handling. Apache will be operated as part of Motion's belting group, which includes several other acquisitions made over the past few years. We are happy to welcome all Apache employees to the Motion family, and we look forward to the contributions they will make to our company in upcoming years," said Tim Breen, president and CEO of Motion Industries.