Published
October 25, 2023 - 07:00am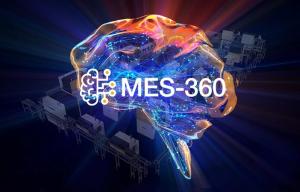 The real time production monitoring market is projected to be worth $5.13 billion in 2022 and is poised to reach $12.56 billion by 2030, growing at a CAGR of 11.8% from 2022 to 2030.
According to a new report on Real Time Production Monitoring Market Size and Forecast (2020–2030), the growth of real time production monitoring market is driven by the increase in use of predictive maintenance across industries, advent of industry 4.0, and focus on maximizing production capacity. However, cost constraints in deploying solutions in SMEs and possibility of data theft through manufacturing execution system is expected to hinder the market growth.
Global Real Time Production Monitoring Market Scope:

Regional Overview
In 2022, North America led the global real time production monitoring market with a substantial revenue share, followed by Asia Pacific and Europe. The real time production monitoring market in North America is segmented into the US, Canada, and Mexico. The region is an early adopter of digital technology across the world. In May 2012, the Digital Government Strategy was launched to build a 21st-century government and bring digital revolution across the region to pioneer economic growth and technology adoption. In May 2020, the United States Agency for International Development (USAID) released a Digital Strategy for development and humanitarian assistance in a rapidly evolving digital landscape across the world.
This digital strategy was built to strengthen various industries contributing to the region's economic growth. In 2021, Canada announced its first digital-government strategy to coordinate digital operations, modernize their IT systems, advance technology adoption, and improve service delivery. Thus, the rising digitalization fuels the adoption of digital solutions across North America, which fosters the demand for real time production monitoring solutions by players across the manufacturing sector to gain a competitive advantage in the market. Digitalization has led to the integration of IoT devices, generating a huge amount of data regarding the production process. Real time production monitoring solutions can help manufacturers capture and analyze the data from production machinery and make decisions from data-driven insights in real time.
Segmental Overview
The real time production monitoring market is categorized on the basis of component, deployment mode, enterprise size, industry, and geography. Based on component, the real time production monitoring market is segmented into solution and services. By deployment model, the real time production monitoring market is segmented into on-premise and cloud. Based on enterprise size, the real time production monitoring market is categorized into large enterprises and SMEs. Based on industry, the real time production monitoring market is categorized into discrete manufacturing and process manufacturing. The real time production monitoring market, based on geography, is categorized into North America, Europe, Asia-Pacific, the Middle East & Africa, and South America.
Competitive Landscape
Capgemini SE, Oracle Corp, Hitachi Ltd, Rockwell Automation Inc, Siemens AG, Dassault Systemes SE, Aspen Technology Inc, Infosys Ltd, sedApta Srl, and General Electric Co are among the leading market players profiled in the real time production monitoring market report. Several other essential market players were analyzed for a holistic view of the market and its ecosystem. The report provides detailed market insights, which help the key players strategize their market growth.
Recent Developments:
In 2019: Capgemini helped Baker Hughes—a GE company (BHGE)—to create and implement an Industrial Internet of Things (IIoT) solution that gathers data from all manufacturing machines and devices, including furnaces, cranes, machine tools, and the manufacturing execution system. The solution provides engineers and operators with a new level of ability and insight to adjust production at a moment's notice.
In 2023: Satisloh (pictured) announced the launch of an upgraded version of its MES-360 manufacturing execution system. MES-360 has been designed to address the needs of lab managers, production supervisors, machine technicians, and quality teams in mid to large-sized Rx labs.
In 2021: GE Digital announced a Proficy Smart Factory manufacturing software suite spanning cloud on-premises and mixed architecture software that brings the digital world organized with the physical world to deliver complete operations performance management for connected enterprises. Improving manufacturers' quality and throughput efficiency, Proficy Smart Factory is an effective operations management solution for discrete, process, and mixed manufacturing environments.
In 2021: Plex Systems announced the launch of Plex Production Monitoring, a quick-start solution that helps manufacturers gain visibility into real-time plant floor data. Plex Production Monitoring is an advancement of the widely deployed Plex Mach2 solution originally created by Kors Engineering, which Plex acquired earlier.
To order a copy of this report, click here.