Published
May 13, 2017 - 02:00pm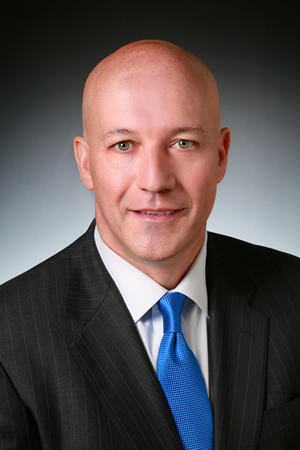 Mitsui Seiki USA Inc. in April announced that Scott Walker, long-time president, has accepted the position of chairman; Robb Hudson, former business and technology director, has been named chief executive officer; and William "Bill" Malanche, former executive vice president, has been appointed chief operating officer.
Mitsui Seiki USA is the North American subsidiary of Mitsui Seiki Kogyo Co., Ltd., headquartered just outside of Tokyo, Japan. According to the company, the appointments position the organization for continued future growth and cement its foothold in precision machining industries such as aerospace and defense, energy and power generation, mold and die, medical and others requiring accurate machine tools and collaborative applications engineering services.
Hudson joined Mitsui Seiki in 2015 as a key account business and product development manager. He was instrumental in developing the company's recently introduced hybrid machining system, comprising both additive and subtractive manufacturing functionality in one precision machine tool. This system was successfully launched at IMTS 2016.
Hudson has spent his entire adult life in the machine tool industry. Since the sale of his family's Indiana-based machine tool distributorship in 2002, he gained a depth of experience in both traditional and non-traditional machining applications in the aerospace, energy, medical device, automotive and electronics industries across North America and Europe and brings that knowledge to his new role at Mitsui Seiki and its customers.
Malanche, COO, joined Mitsui Seiki in 1985 as a service and applications engineer trainee. His value and contributions to the company grew over decades, as he became an important liaison with customers, vendor partners and the factory in Japan. He has also been instrumental in product development and application in manufacturing facilities all over the world. Mr. Malanche is particularly well versed in the Mexican, Central America and South American markets.
Mr. Walker personally selected these two individuals to take over the day-to-day operations. During Mr. Walker's leadership as president since 1995, the company has successfully continued its long history in building application-specific machine tools for core competency manufacturing requirements for global OEMs and their suppliers.
Related Glossary Terms
precision machining ( precision measurement)


precision machining ( precision measurement)

Machining and measuring to exacting standards. Four basic considerations are: dimensions, or geometrical characteristics such as lengths, angles and diameters of which the sizes are numerically specified; limits, or the maximum and minimum sizes permissible for a specified dimension; tolerances, or the total permissible variations in size; and allowances, or the prescribed differences in dimensions between mating parts.