Published
September 28, 2018 - 03:30pm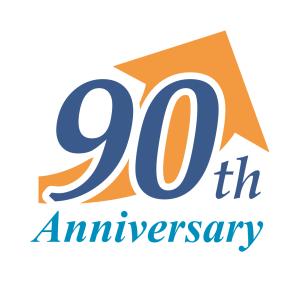 [FRANKLIN LAKES, NJ – AUGUST 2018] Mitsui Seiki, known for its ultra-precise machine tools providing high volumetric accuracies, celebrates its 90th anniversary this fall, and one of the ways the company will mark it is with a champagne toast during IMTS 2018.
"Looking back on our history, the very foundation of precision measurement – gage blocks – were among our first products," said Robb Hudson, CEO of Mitsui Seiki USA, Inc. Indeed, in 1928, the company manufactured measuring devices, such as gage blocks and micrometers. By 1935, the company developed its first jig boring machine. It was the first in Japan, sparking the machine tool industry there. Industrialists referred to it as Japan's first "mother" machine because other machine tool builders used it to make their critical precision components. Jig boring machines are often referred to as "mother" machines to this day. Flash ahead to 2018, and the company continues to design and build jig borers, jig grinders, 3-, 4- and 5-axis CNC vertical and horizontal machining centers – including hybrid variations – and internal and external thread grinders.
Mr. Okuda, president of Mitsui Seiki Kogyo Co., Ltd. in Japan, looks upon this milestone anniversary as an opportunity to focus on "internal reformation" to continue to raise quality, productivity and reduce lead times from the headquarters factory, located on the outskirts of Tokyo. He also has goals to expand into other markets, such as mold and prototype sectors. The company is widely known for its expertise in machine tool solutions for hard metal aerospace parts required in jet engines and structural components.
"It's the perfect time to have this significant milestone anniversary to celebrate," continues Mr. Hudson. "Manufacturing is abuzz with activity, and we have many opportunities to develop new and efficient machine tool solutions for our sophisticated customer base. At IMTS this year we are launching a new VMC that also finish grinds and we are also pursuing the Blue Arc™ technology in a significant and dedicated manner with GE. The way I look at it is we are positioning ourselves right now for the next 90 years, helping our customers achieve their goals in precision parts manufacturing, factory automation and connectivity across the enterprise."