Published
March 23, 2021 - 06:45am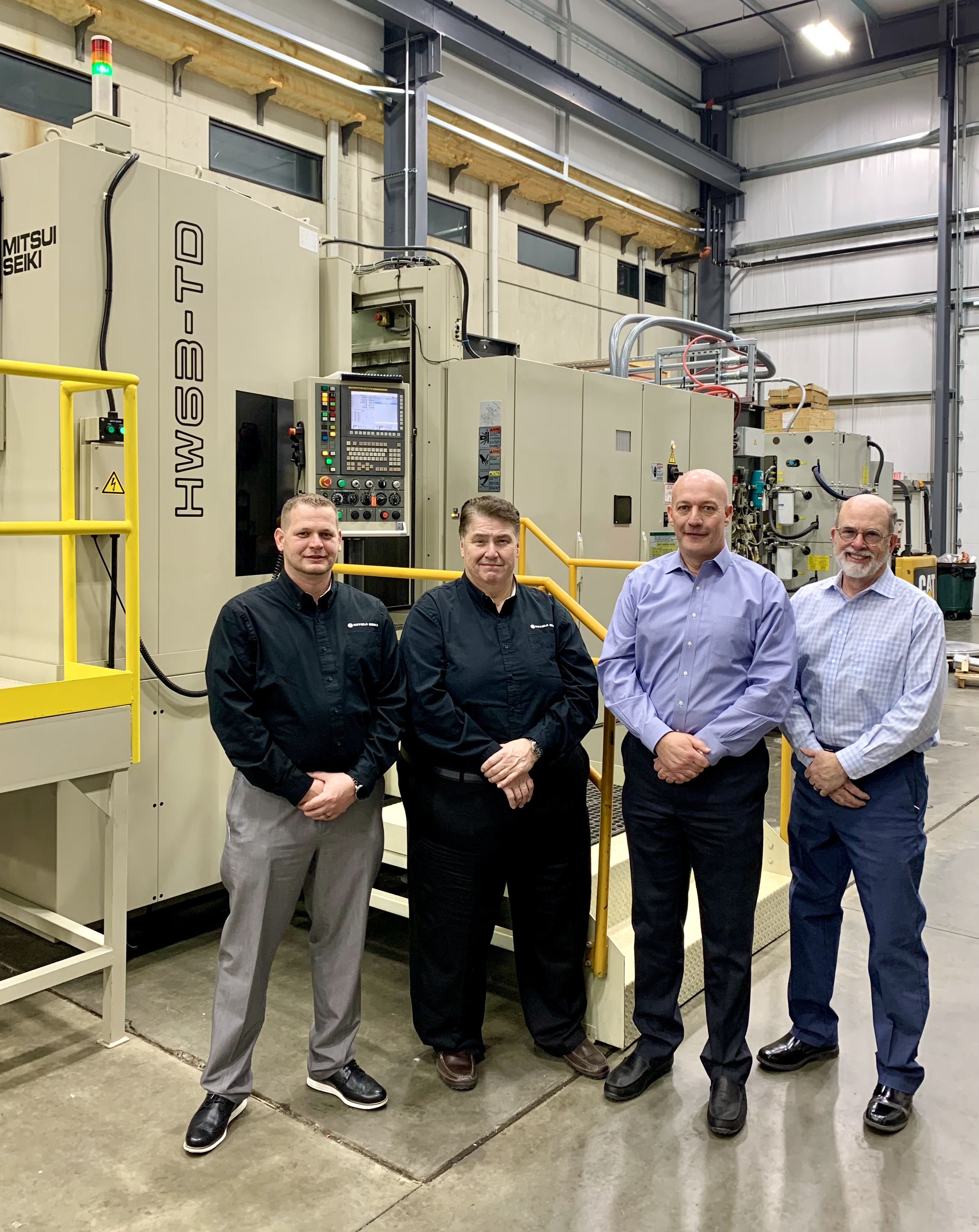 Mitsui Seiki in Indianapolis has produced the first commercial CNC machine tool that incorporates the Blue Arc HSEE (High Speed Electro Erosion) material removal process technology that is exclusively licensed by General Electric.
The first "HW63TD BA" machine has been installed at Aerodyn Engineering, Indianapolis, IN. There, the two companies – Aerodyn and Mitsui Seiki – are partnering on multiple process development applications for the existing and prospective customers in aerospace, outer space, mold and die, power generation, oil and gas, and other critical component industries.
The Blue Arc HSEE is a non-conventional rough machining process utilizing a controlled thermal metal removal method using a high-speed beam of electrons to erode and remove metal, driven by an electrical pulse between a tool electrode and a workpiece. Where EDM delivers a single point of material discharge, Blue Arc generates a multiple point discharge event resulting in rapid material removal.
Blue Arc technology eliminates the need for high-powered spindles, highly engineered cutting tools, and reduces wear on the machine kinematics. It is known to be an extremely efficient roughing metal removal method for hard, difficult to machine alloys, such as nickel and titanium alloys as well as stainless and tool steels. Certain alloy components are being rough machined in a fraction of the conventional milling time and with less stress on the machine as Blue Arc is a non-contact method. The process can cut machine-tool capital costs by 30 percent or more and cutting tool costs by 70 percent, according to the company.
The specific Blue Arc machine installed at Aerodyn, the Mitsui Seiki HW63TD BA machine is a high performance 5-axis machining center platform featuring a standard CAT50 spindle. Basic specifications include an X, Y, Z axes work envelope of 1000mm (39.38") in X and 850mm (33.46") in Y and Z. The B and C rotary axes are driven at speeds of 60 and 90 rpm respectively. The machine also includes Fanuc drive motors and a Fanuc F30iM-B control system.
"We are excited to have the revolutionary Blue Arc technology in our facility to continue its development and showcase its remarkable benefits to manufacturers of hard metal parts," said Robb Hudson, president and CEO of Aerodyn Engineering.