Published
April 04, 2018 - 10:15am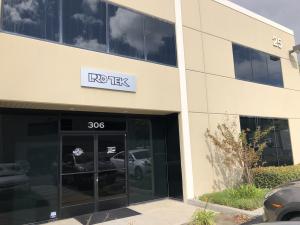 Milltronics USA Inc., Waconia, Minn., named Protek CNC Sales Corp., Simi Valley, Calif., the exclusive distributor for Southern California and southern Nevada. Protek will offer new machine sales, factorycertified service, parts, applications and training support. "We're very excited to be partnering with Milltronics," said Angelo Ariondo, president of Protek. "They specialize in machines for job shops, tool, die & mold, toolrooms and R&D labs. And they make a very powerful and intuitive conversational PCbased controller. It's what they're known for – the Milltronics control is very user-friendly and can be programmed either conversationally, with G-code or toolpaths from a CAM system, whatever is the most efficient way to make the part.
Founded in 1998 by Angelo Ariondo, Protek has sold thousands of CNC machines throughout its history. Protek also offers extensive applications support, having been a Gibbs CAM partner for more than 20 years. Based in Simi Valley, Protek has a modern showroom where customers can see Milltronics machines in action.
"When we look for a new distributor of course we're looking for someone who can be successful selling our products," said Bill Bender, National Sales Manager for Milltronics USA. "But just as important is a distributor that's going to support the customer. It's an old adage in this industry but the saying is that sales sells the first machine, but service sells the second and third, etc. It's true and we're confident with Protek we've now got a partner that's going to partner not just with us, but wth the customer as well." Protek has proven years of success throughout the Southern California region.
Related Glossary Terms
computer numerical control ( CNC)


computer numerical control ( CNC)

Microprocessor-based controller dedicated to a machine tool that permits the creation or modification of parts. Programmed numerical control activates the machine's servos and spindle drives and controls the various machining operations. See DNC, direct numerical control; NC, numerical control.

computer-aided manufacturing ( CAM)


computer-aided manufacturing ( CAM)

Use of computers to control machining and manufacturing processes.