Published
September 20, 2017 - 02:30pm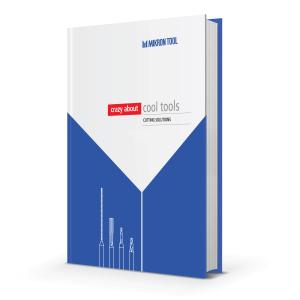 From the founding almost 20 years ago of Mikron Tool SA, Agno, Switzerland, with a six-page brochure, the company has grown to today's 600-page catalog. In this time, Mikron Tool has morphed from a supplier of special cutting tools for transfer machines to a globally present tool manufacturer. The company's range of standardized tools includes more than 2,600 items, which now are included in a "tool book" for end users.
Divided into machining groups, such as drilling, milling and deburring, each product range has a description with its characteristics, advantages and applications. Additional indications on size, availability, cutting parameters and operational processes are listed. The user also can learn which items are available from stock and which complementary tools can be used cost-effectively. And there is information on what the ideal application environment should look like to maximize profit from these tools. The book provides all necessary information to optimally use a Mikron Tool on a machine.
Special emphasis has been given to novelties, which are highlighted at the beginning of the book. Mikron Tool also offers solutions in a featured chapter on corrosion and heat-resistant materials.
Customer-specific tools appear in a separate section with information on their feasibility, tolerances, diameters or application range.
The tool book may be downloaded as an interactive PDF here.
Edited from information provided by Mikron Tool.
Related Glossary Terms
gang cutting ( milling)


gang cutting ( milling)

Machining with several cutters mounted on a single arbor, generally for simultaneous cutting.

milling


milling

Machining operation in which metal or other material is removed by applying power to a rotating cutter. In vertical milling, the cutting tool is mounted vertically on the spindle. In horizontal milling, the cutting tool is mounted horizontally, either directly on the spindle or on an arbor. Horizontal milling is further broken down into conventional milling, where the cutter rotates opposite the direction of feed, or "up" into the workpiece; and climb milling, where the cutter rotates in the direction of feed, or "down" into the workpiece. Milling operations include plane or surface milling, endmilling, facemilling, angle milling, form milling and profiling.