Published
February 03, 2022 - 11:00pm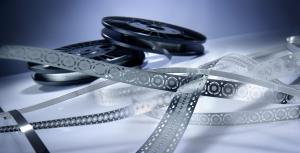 By Dr. Angel Lopez, Director of Business Development, micrometal GmbH
The automotive industry is a driving force when it comes to innovation and development of micro-systems, with demand for high volume production, unlike the more niche applications in the aerospace sector. 
It is likely that the automotive industry — along with the medical device sector — will be a major stimulus behind the growth in the micromanufacturing space in the short-to-medium term. As such, the automotive industry is an early adopter of photo-chemical etching (PCE), which today is the go-to technology for the production of ultra-precise metal parts and components at volume and repeatably.
The automotive sector is characterized by demand for cars that emit less in the way of pollutants, and run economically and efficiently. This has a knock-on effect on manufacturers that find themselves forced to design more and more sophisticated engines, which demand more and more accurate components made out of increasingly innovative materials. Weight — while not an issue at the level of importance it is in aerospace — is also a factor in the automotive sector. 
Micromanufacturing is helping to address the need for increased sophistication and efficiency while also reducing weight through miniaturization. The ability to manufacture micro-sensors, for example, not only saves on weight when compared to traditional sensors, but also means that more sensors can be used to monitor vehicle performance.
Quality & partner selection
Increased pressure for quality control in the automotive sector makes partner choice a key concern in the design to manufacturing cycle.
Quality control and exacting quality requirements have been a characteristic of the aerospace sector and the medical sector for a long time, but are more of a recent pressure in the automotive sector. This is a direct consequence of the fact that many micromanufactured components in cars are now performing critical functions, and so failure rates must be zero. 
For automotive OEMs seeking to take advantage of the possibilities that exist today for the manufacture of precision parts, partner selection is vital. Also, assessing the nature of the equipment that a micromanufacturing partner has in-house including processing equipment, handling, assembly, and inspection equipment are of paramount importance as is the location of a supplier with an intimate knowledge of the automotive sector. 
Creating desirable features in vehicles gives a competitive edge. These features might be in navigation, heating/cooling, sensing, entertainment, safety, comfort, handling, or fuel-efficiency. A PCE partner that understands this, and backs this sensitivity to the automotive sector with expertise in the PCE process is vital for success.
What is photochemical etching?
Photochemical etching employs chemical etching through a photo-resist stencil as a method of material removal over selected areas. The use of photoresists allows for the manufacture of high-resolution parts with complex geometries or with large arrays of variable aperture profiles in thin, flat metal sheets.
Commonly misrepresented as merely a prototyping technology, photo-chemical etching is a versatile and sophisticated metal machining technology, with an ability to mass manufacture complex and feature-rich metal parts and components. The process is characterized by retention of material properties, burr-free and stress-free parts with clean profiles, and no heat-affected zones. 
As a machining technology, PCE has been around for over fifty years, but it is still a low-profile process in the industry. In recent years, however, with increased demand for more precise, smaller, and complex metal parts, automotive OEMs are increasingly turning to PCE, which due to its versatility is stimulating innovation and allowing the manufacture of previously "impossible to make" parts. 
Tooling is a key area where PCE has the edge. As a process it uses easily re-iterated and low-cost digital or glass tooling, which makes it cost-effective when compared to many traditional machining technologies such as metal stamping, pressing, CNC punching, and laser and water-jet cutting.
Traditional machining technologies often produce undesirable effects in metal at the cut line, deforming the material being worked, and leaving burrs, HAZ, and recast layers. In addition, these processes struggle to meet the detail resolution required in the smaller, more precise metal parts that many industry sectors require. 
There are instances when an application requires multiple millions of parts and absolute precision is not a priority when these traditional processes may be the most cost-effective. However, if manufacturers require runs up to a few million, and precision is key, then PCE with its lower tooling costs is often by far the most economic and accurate process available.
Another factor to consider in process selection is the thickness of the material to be worked. Traditional processes such as stamping and punching tend to struggle when applied to the working of thin metals, and laser and water cutting causes disproportionate and unacceptable degrees of heat distortion and material shredding respectively. While PCE can be used on a variety of metal thicknesses, one key attribute is that it can also work on ultra-thin sheet metal, even as low as 10-micron foil.
It is in the manufacture of intensely complex and feature-rich precision parts that PCE finds its perfect application, as it can be applied to any shape and configuration of the product, however complicated or unusual. The nature of the process means that feature complexity is not an issue, and in many instances, PCE is the only manufacturing process that can accommodate certain part geometries.
Applications for PCE in the automotive industry are widespread, including::
Electronics and safety-critical applications. 
ABS/GDi flat springs. 
Fuel cells. 
High-end automotive interiors. 
 
Quality control/quality management
In the safety-critical automotive applications above, the ability to verify total accuracy and precision necessitates that your chosen PCE partner is not just an expert in etching per se, but also has a forensic focus on quality control. Speedy time-to-market and absolute precision need to be delivered with 100% verification and zero failure rates. 
A partner should be selected that continually invests in a variety of measurement technologies that assist in such verification, and which ensure competitive and cost-effective part manufacture, while at the same time reducing cycle times.
In today's world, improved productivity is every manufacturer's goal. The use of innovative measurement technologies provides the opportunity for achievement and maintenance of unparalleled quality and productivity for automotive customers.
It is also extremely important to ensure that your chosen PCE partner has a certified quality management system in place according to IATF 16949 or equivalent. This will ensure compliance with the stringent demands of the automotive sector.
Conclusion
PCE is a versatile and cost-effective mass manufacturing technology that can be applied to numerous different applications in the automotive sector. Automotive manufacturers and tier 1 and tier 2 suppliers demand the highest levels of quality and also require outstanding repeatability, and PCE achieves these goals. Partnering with a competent PCE specialist allows automotive OEMs to benefit not just from process engineering expertise, but also from stringent quality systems that ensure the attainment of continually high standards.
For more information on the company or the technologies discussed in this paper, visit www.micrometal.de