Published
August 27,2018 - 04:45pm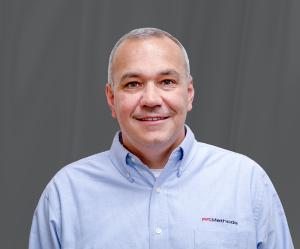 Sudbury, MA, U.S.A. (August 6, 2018) – Methods Machine Tools, Inc., a North American supplier of leading-edge precision machine tools and automation, has announced that Matthew Sheehan has joined the company as its Director of Financial Services.
"Matt has a skill set that is exemplary in the areas of industrial finance, communication, customer service and professionalism ‒ all which complement and strengthen our department in order to meet and exceed customers' expectations," said Kevin Sarro, Director of Finance, Methods Machine Tools, Inc. "We are excited to welcome Matt and look forward to him expanding our finance program, to build the most competitive and tailored finance products."
Prior to joining Methods, Mr. Sheehan was Vice President/ Relationship Manager at U.S. Bank Equipment Finance for over ten years. In this role, he was in the Manufacturing Vendor Services Group and worked closely with Methods as one of its key lending partners, gaining an extensive knowledge of equipment financing requirements. Earlier in 2018, he received the highest award given at U.S. Bank for his performance and commitment to excellence in 2017 ‒ "The Legends of Possible Award". Prior to this, Mr. Sheehan held various roles at Fidelity Investments.