Published
December 15, 2020 - 05:00am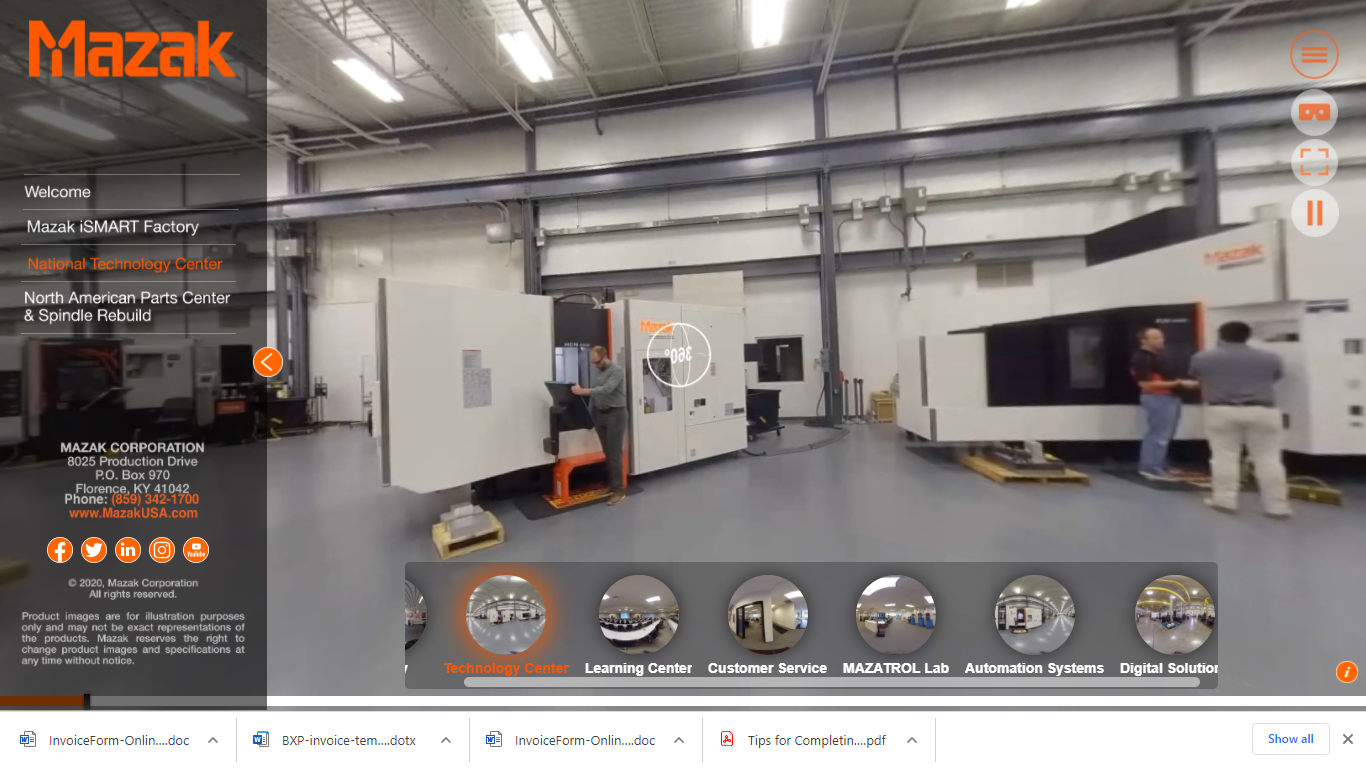 Mazak Corp. launched a 360° Virtual Campus Tour allowing manufacturers to explore its Florence, Kentucky-based headquarters in action without having to leave home.
The tour is part of the company's range of holistic digital experiences. "I'm proud to come to work every day at one of the world's most advanced manufacturing facilities," said Mazak president Dan Janka in his video greeting for the new virtual tour. "All of this is based on a simple principle: We use Mazaks to build Mazaks. That's how much we believe in our technology, and you'll see that passion for manufacturing excellence in every corner of our Kentucky campus."
Showcasing the Mazak iSMART Factory, the National Technology Center and the North American Parts Center & Spindle Rebuild, the virtual tour uses narration, 360° video and simple VR functionality to create an immersive experience. In addition, the tour, available at https://www.MazakUSA.com/virtual-tour, covers the entirety of the Kentucky facility's production line, from laser processing and welding to modular and final assembly.
Other digital experiences for Mazak customers includes All Axes LIVE, the company's series of online events, and the Virtual Technology Center, which brings the Mazak Technology and Technical Center experience directly to customers' devices. The entire Mazak Kentucky campus is also open for visitors; manufacturers interested in an in-person tour should reach out to their local Mazak representatives for more information.
For more information on Mazak and its products, phone 859-342-1700 or visit www.MazakUSA.com.