Published
December 07, 2021 - 08:15pm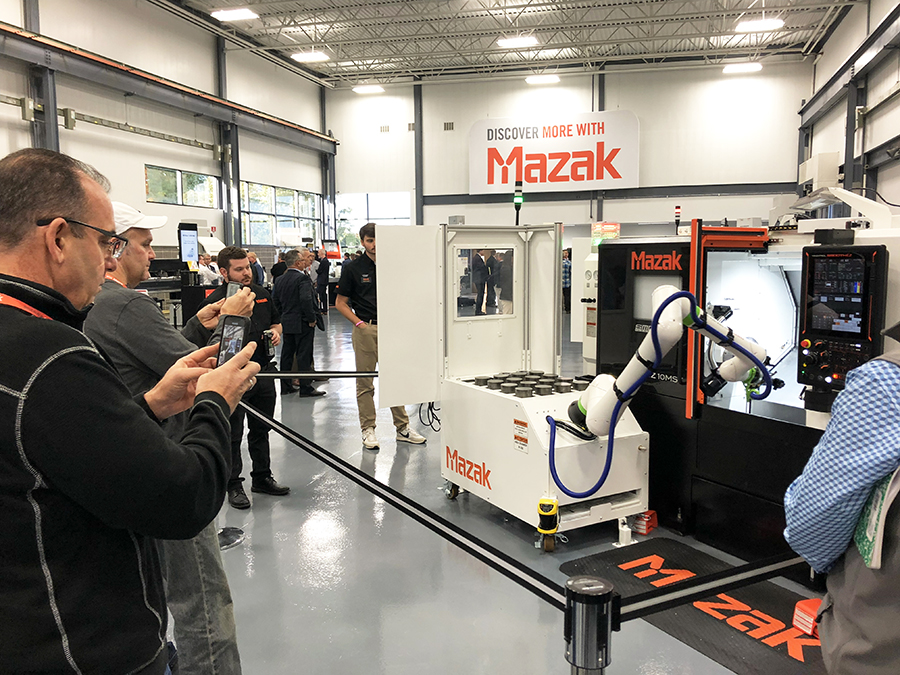 More than 1,500 attendees from across North America attended Mazak Corporation's Discover 2021 event, as the company premiered its Syncrex series of Swiss-style machines and presented its latest campus expansion to support these new machine tools.
Beyond the in-person attendance, virtual visitors took advantage of Discover On-Demand to view presentations and demonstrations through a mobile app or web browser.
The event, held at Mazak's North American Headquarters in Florence, Kentucky, ran from October 25-29, and featured a variety of technologies, insights from leading industry experts and tours of the company's facilities, including 32,000 sq. ft. of new production and aftermarket parts warehousing to accommodate Kentucky production of the Syncrex Series.
Attendees also saw 25 machines under power. Other debuts included the first in-person North American showing of the compact Mazak Ez Series. Designed to support job shops, the Ez series offers Mazak quality and performance at an affordable pricepoint. Additionally, the company debuted its Integrex i-H Series of multi-tasking machines with the Mazatrol SmoothAi CNC, which uses artificial intelligence and machine learning to improve efficiency and precision.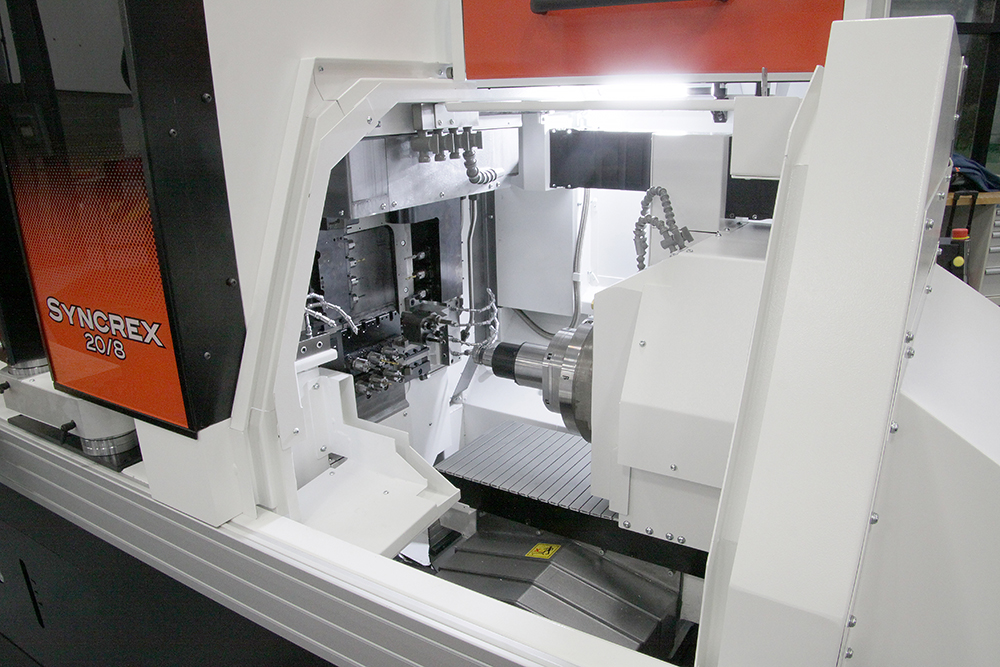 "We knew that these machines filled important needs for job shops and manufacturers in industries from high tech to transportation," said Dan Janka, president of Mazak Corporation. "We continue to expand our product lines and our production capacities to meet the surge in demand that's giving manufacturers new competitive opportunities."
Focused demonstrations and walk-up presentations rounded out Discover 2021 with technology previews geared to workflow productivity on the shop floor. There was special focus on MPower, Mazak's new Complete Customer Care program, which provides single-source end-to-end support throughout the life of every Mazak machine tool. To assist with the machine acquisition process, DISCOVER also spotlighted Mazak Capital Equipment Financing (MCEF), which is the company's one-stop solution for shops to purchase or lease their machine tools directly through Mazak itself.
Tours of the Mazak iSMART Factory, the company's fully automated and networked production facility, gave attendees a close look at how the company uses its machines to produce its machines.
Attendees also visited the Mazak ISO 9001:2015 Spindle Rebuild Center, which guarantees the highest precision and quality in spindle service.
Related Glossary Terms
computer numerical control ( CNC)


computer numerical control ( CNC)

Microprocessor-based controller dedicated to a machine tool that permits the creation or modification of parts. Programmed numerical control activates the machine's servos and spindle drives and controls the various machining operations. See DNC, direct numerical control; NC, numerical control.

sawing machine ( saw)


sawing machine ( saw)

Machine designed to use a serrated-tooth blade to cut metal or other material. Comes in a wide variety of styles but takes one of four basic forms: hacksaw (a simple, rugged machine that uses a reciprocating motion to part metal or other material); cold or circular saw (powers a circular blade that cuts structural materials); bandsaw (runs an endless band; the two basic types are cutoff and contour band machines, which cut intricate contours and shapes); and abrasive cutoff saw (similar in appearance to the cold saw, but uses an abrasive disc that rotates at high speeds rather than a blade with serrated teeth).

web


web

On a rotating tool, the portion of the tool body that joins the lands. Web is thicker at the shank end, relative to the point end, providing maximum torsional strength.