Published
August 15, 2021 - 09:15pm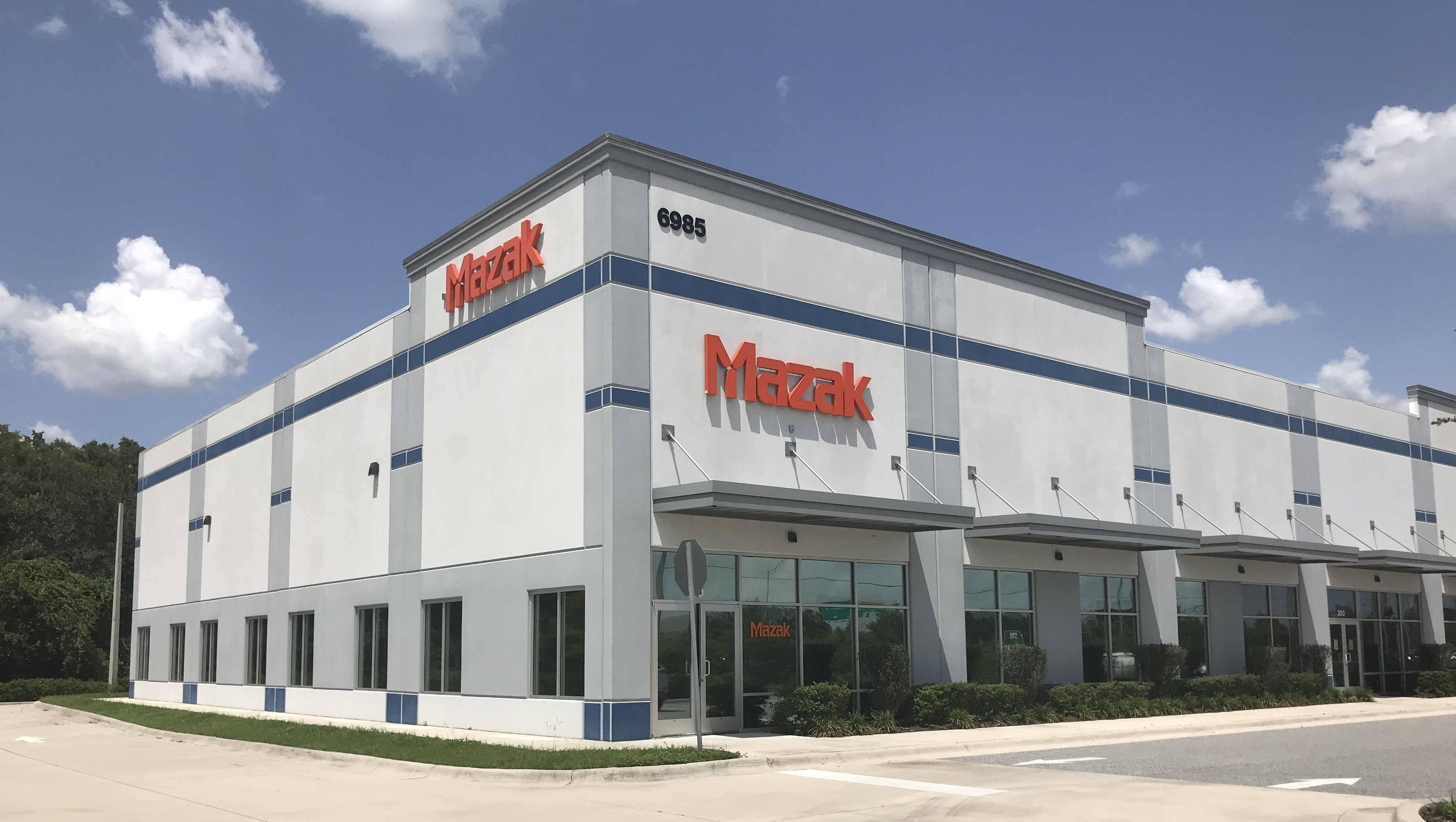 On Sept. 14-15, Mazak will host an open house at its new Florida Technical Center in Orlando.
The Florence, Kentucky-based company established the fully staffed facility to provide manufacturers with easy access to demonstrations of the latest in advanced Mazak manufacturing technologies, along with sales, service, application and training support.
During the event, Mazak will showcase the facility's training center, which conducts courses to train manufacturer's existing workforces and new, less-skilled employees.
Mazak sales manager for Florida Perry Leonor said that the new facility will also function as a collaborative education location where Mazak partners for tooling, accessories and digital technologies can conduct presentations on an ongoing basis to enhance customer support.
Visitors ca view demonstrations of two machines from Mazak's recently launched Ez Series – the VC-Ez 20 vertical machining center and the QT-Ez 12MSY horizontal turning center – and a machine from its new Integrex i-H Series, the Integrex i-100HST multi-tasking machine.
The Ez machines feature Mazak's new Mazatrol SmoothEz CNC with dual 800 MHz processors, 512 MB of RAM and a vibrant 15" capacitive touch screen that includes a full keyboard and displays up to 60 lines of code.
Machines in the Mazak Integrex i-H multi-tasking series provide shops with the flexibility to process a variety of part types without additional capital expenses. All Integrex i-H Series machines feature Mazak's new Mazatrol SmoothAi control, which includes enhancements on the Mazatrol side and added flexibility on the EIA/ISO side. An optional second screen displays the status of multiple connected Mazaks within the same shop.
For more information on Mazak's products and solutions, visit www.MazakUSA.com or phone 859-342-1700.
Related Glossary Terms
computer numerical control ( CNC)


computer numerical control ( CNC)

Microprocessor-based controller dedicated to a machine tool that permits the creation or modification of parts. Programmed numerical control activates the machine's servos and spindle drives and controls the various machining operations. See DNC, direct numerical control; NC, numerical control.

machining center


machining center

CNC machine tool capable of drilling, reaming, tapping, milling and boring. Normally comes with an automatic toolchanger. See automatic toolchanger.

turning


turning

Workpiece is held in a chuck, mounted on a face plate or secured between centers and rotated while a cutting tool, normally a single-point tool, is fed into it along its periphery or across its end or face. Takes the form of straight turning (cutting along the periphery of the workpiece); taper turning (creating a taper); step turning (turning different-size diameters on the same work); chamfering (beveling an edge or shoulder); facing (cutting on an end); turning threads (usually external but can be internal); roughing (high-volume metal removal); and finishing (final light cuts). Performed on lathes, turning centers, chucking machines, automatic screw machines and similar machines.