Published
August 10, 2020 - 11:00am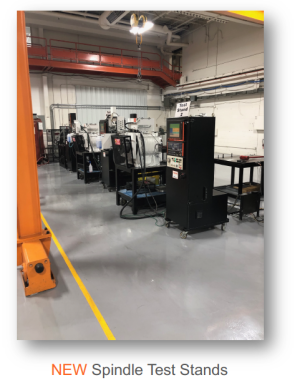 As part of its most recent $15 million investment in its Florence, Kentucky-based manufacturing campus, Mazak Corp. recently completed the expansion of its Spindle Rebuild Department, now located in the company's South Building.
In addition to visiting in person, individuals will soon be able to experience the new expanded Spindle Rebuild Department and Mazak's entire manufacturing campus as part of an interactive 360 Kentucky Campus Tour. This virtual interactive tour is part of Mazak's recently launched three-pronged holistic digital customer experience, which also features an immersive Virtual Technology Center and the company's All Axes LIVE series of online events where attendees gain access to new Mazak manufacturing technology.
The Spindle Rebuild Department supports every Mazak machine tool spindle in North America, including over 2,000 different models covering a wide range of horsepower ratings and speeds. As a cost-effective option for its customers, the expanded department will keep upwards of 1,000 rebuilt spindles in stock and ready for exchange.