Published
July 25,2022 - 07:00am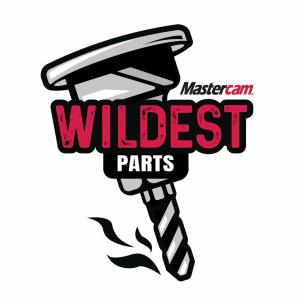 Mastercam, CAD/CAM software developed by CNC Software, LLC, is sponsoring a competition to inspire students and professionals in the manufacturing arena.
The Mastercam 2022 Wildest Parts Competition is now accepting entries.
The challenge is simple. Create a bold, original item using Mastercam. The competition challenges students and professionals to create something that shows off imaginative design and exciting machining.
Participating in the Wildest Parts Competition is a great opportunity for instructors and students to get inspired in the classroom and motivated to expand their CAD/CAM abilities by the spirit of competition. Entrants are expected to create high quality parts that either haven't been done before or add a new twist to an existing concept.
Now until October 31, 2022, entries will be accepted in two divisions:
Education (1st, 2nd, 3rd) – open to individual students at high school and college/university level of education.
Professional (1st, 2nd, 3rd) – open to anyone with professional manufacturing experience; instructors are encouraged to enter parts in this division.
"Last year we received a lot of amazing and creative parts from students and professionals around the world," said Peter Mancini, Education Product Manager at CNC Software. "For example, Wes Bruski from Capital High School in Helena, MT, was the winner in our Secondary division with a Domino and Dice Cup Game Set, and Gus Bronk from Washington State University made a keyboard from exotic materials for our Postsecondary division. The parts they submitted were extremely impressive, and we look forward to seeing what entries are submitted this coming year!"
All entrants receive a Mastercam t-shirt for participating. Winning entries receive cash, $3,000 for first place; $1,500 for second place; and $700 for third place. Anyone interested in a manufacturing and design challenge that breaks the mold, thinks doutside the box, cut outside the lines, and share their creativity, is encouraged to enter.
For more information about the Mastercam Wildest Parts Competition, visit https://www.mastercam.com/community/competitions/wildestparts/.

Related Glossary Terms
computer numerical control ( CNC)


computer numerical control ( CNC)

Microprocessor-based controller dedicated to a machine tool that permits the creation or modification of parts. Programmed numerical control activates the machine's servos and spindle drives and controls the various machining operations. See DNC, direct numerical control; NC, numerical control.