Published
January 27, 2016 - 06:00pm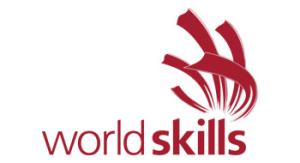 WorldSkills International, an Amsterdam-based organization promoting the need for skilled professionals through various means, recently welcomed Mastercam to its Global Partner group, according to a CNC Software Inc. news release issued Jan. 26. The partnership begins in early 2016.
"At WorldSkills, we are looking for the best industry partners globally that believe in the WorldSkills mission and vision, and collectively want to improve the world with the power of skills," said WorldSkills International CEO David Hoey. "Mastercam supports our goals and wants to help us, in the machining arena, increase the excellence in skills. I look forward to working closely with Mastercam throughout this partnership."
Mastercam products are sold through a worldwide network of certified, value-added resellers, who provide product training, start-up services and ongoing support. Being a Global Partner enables Mastercam to help to bring skills excellence to WorldSkills members, according to CNC Software.
Partnering with WorldSkills makes strategic sense, observed CNC Software President Meghan West. "For more than 20 years," she said, "Mastercam has proudly held the designation of Exclusive CAM Partner at WorldSkills, and the transition to a Global Partner further solidifies our relationship and commitment to the competition. We are excited for the future of both the WorldSkills events, as well as the future of manufacturing and skilled trades as a whole."
Related Glossary Terms
computer numerical control ( CNC)


computer numerical control ( CNC)

Microprocessor-based controller dedicated to a machine tool that permits the creation or modification of parts. Programmed numerical control activates the machine's servos and spindle drives and controls the various machining operations. See DNC, direct numerical control; NC, numerical control.

computer-aided manufacturing ( CAM)


computer-aided manufacturing ( CAM)

Use of computers to control machining and manufacturing processes.