Published
September 30, 2022 - 07:00am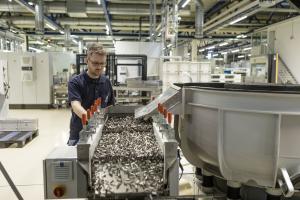 For tiny precision components with dimensions of < 1 mm and deep-drawn from 100-micrometer thick sheet metal, the surface finishing operation can be quite a challenge.
Stüken, a worldwide leading manufacturer of such products, is meeting this challenge with custom-engineered equipment and specially developed media and compounds from Rösler. The solutions, offered by Rösler, guarantee a safe, risk-free deburring and edge radiusing process and ensure that the customer's surface finishing specifications are fully met.
With a pioneering spirit, a forward-looking company philosophy, an innovative approach, and the conviction that efficient solutions can only be achieved in a cooperative environment - with this business approach  Hubert Stüken started his business in 1931. 90 years later Hubert Stüken GmbH & Co. KG is the world's leader in the field of deep-drawn metal precision components. Stamped and bent parts, plastic-coated components, and complex assemblies are complementing the product range of this family-owned company operating five manufacturing plants in Europe, the United States, and China. The small high-precision parts are generally not visible after assembly.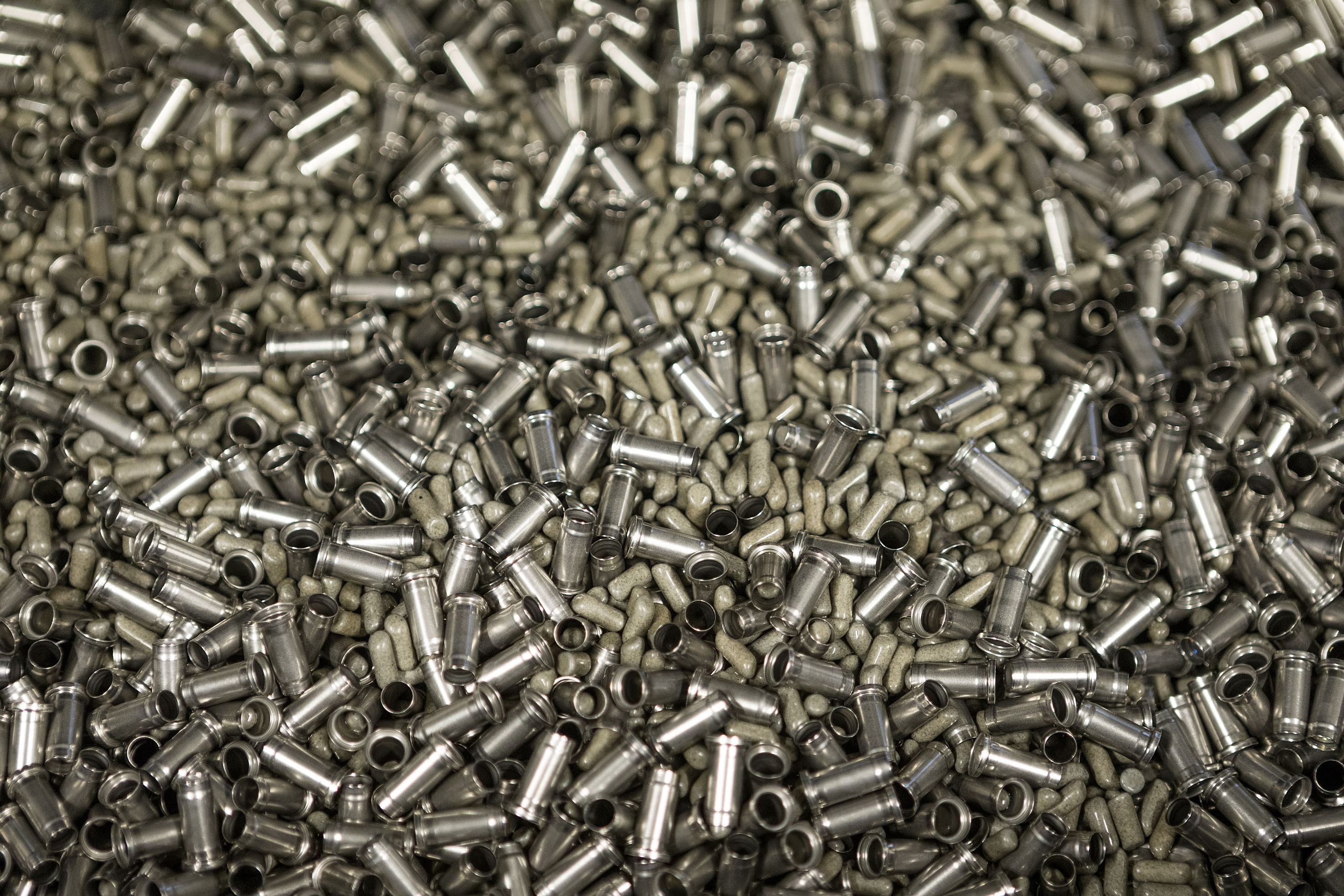 They are made from all metals that can be shaped by deep-drawing, such as stainless steel, copper, brass, aluminum, titanium, and molybdenum. Stüken components are utilized in numerous technical products. For example, on average a fuel-driven passenger car contains about 40 Stüken parts. For vehicles with alternative drive systems, this number tends to become even higher. The company's components are also used in the products of such diverse industries as electronics, information and communication technology, medical engineering, pharmaceutical, household appliances, and a wide range of consumer goods. However, they also play an important role in many other industries.
Joint development of solutions – also for surface finishing
To ensure that it can offer technically and economically optimal solutions to its customers, the company maintains its R&D and development department at the corporate headquarter in Rinteln, Germany.
Andreas Hellmann, sales manager at Stüken, said that "For many of our customers we are a development partner. To perfectly adapt new products to their intended use, we are not only working with our customers but are also cooperating with partners from various technological sectors."
When it comes to issues around surface finishing that can be resolved by mass finishing, for 30 years the company has been relying on the experience and know-how of the Rösler Oberflächentechnik GmbH. The sales manager said, "Our partnership is based on Rösler's excellent quality, reliability, and high uptime of the equipment and the good technical service. We also appreciate the company's comprehensive know-how and Rösler's flexibility in developing solutions as a team. A major advantage is that Rösler has a technical presence at all locations, where we are manufacturing our components."
At its manufacturing locations around the world, this deep-drawing specialist is using around 15 rotary vibrators, 10 centrifugal disk finishing machines, and 18 centrifuges for cleaning and recycling the process water.
The deep-drawn components are generally characterized by an extensive degree of material shaping, complex geometries, and extremely small dimensions requiring high dimensional accuracy. This results in especially demanding specifications for deburring, edge radiusing, and polishing of external and internal workpiece areas. Equally challenging are the surface roughness and surface quality requirements.
Dirk Schulz, the project engineer at Stüken, said, "On the one hand we must ensure that all pieces within a workpiece batch receive the same high-quality surface finish. On the other hand, the metal removal rate on components with very thin walls and a large surface area must be limited so that the mass finishing operation does not damage or deform them. Furthermore, after completion of the finishing process, the workpieces and the media must be reliably separated. A carry-over of workpieces and/or media into the next batch must be prevented at all costs!" This requires not only the precise adaptation of the finishing process to the workpieces. Likewise, the equipment and consumables must also be matched to the work pieces and the finishing goal. Frequently, this requires conducting special feasibility studies."
Process development, equipment specification, and media selection 
For complex new components, the finishing processes are usually developed in the Rösler Customer Experience Center. This is equipped with ultra-modern machines that allow running a wide variety of different finishing processes. In extended processing trials, the most suitable equipment technology and machine specification are defined.
The trials frequently demonstrate that the usually smooth wear lining of the processing bowl of a mass finishing machine must be structured, in other words, must be somewhat rougher. "This prevents very small and lightweight components from adhering to the wall of the processing bowl. Also, to ensure complete and reliable separation of the finished workpieces from the media, the separation units and screens must be frequently specially engineered," said Dirk Schulz.
Of course, equally important is the optimal adaptation of the ceramic or plastic media type and shape to the respective finishing task. To achieve consistently good surface finishes, very often the media must have extremely tight dimensional tolerances. In the final step the process parameters, for example, the motor speed of the mass finishing machine, the batch size, and cycle time must be defined. In this respect, the comprehensive mass finishing experience and know-how at Stüken play an important role.
Highly effective process water cleaning and recycling
The finishing operation is not the only factor that determines the quality and cost-efficiency of a mass finishing process. Equally important is the system for cleaning the process water.
The project engineer said, "the finishing process is removing material from the workpieces and the media that contaminates the process water in the form of small metal and media fines. These fines must be reliably removed from the process water before they can be reused in the finishing process. For this purpose, we are utilizing cleaning centrifuges, which are also supplied by Rösler."
The perfect technical adaptation of the Rösler centrifuges to the respective cleaning tasks ensures a high cleaning effect so that the cleaning process liquid can be recycled to the mass finishing process for re-use. This saves not only valuable resources but is also very eco-friendly. The optimal and consistent surface refinement of precision components made with the deep-drawing method requires the perfect interplay between equipment technology, consumables, and process water cleaning. Generally, the best results are achieved by close cooperation with the customer."
Related Glossary Terms
polishing


polishing

Abrasive process that improves surface finish and blends contours. Abrasive particles attached to a flexible backing abrade the workpiece.

shaping


shaping

Using a shaper primarily to produce flat surfaces in horizontal, vertical or angular planes. It can also include the machining of curved surfaces, helixes, serrations and special work involving odd and irregular shapes. Often used for prototype or short-run manufacturing to eliminate the need for expensive special tooling or processes.