Published
April 13, 2017 - 01:45pm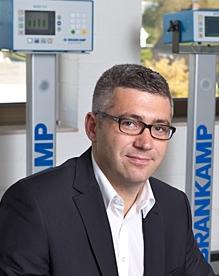 Marposs, Auburn Hills, Mich., in March appointed Philipp Janssen as product manager for its forming and stamping monitoring solutions, which were acquired through the Brankamp GmbH acquisition in 2012. Janssen will be responsible for the development of product strategies for Marposs' process monitoring solutions for cold forming and metal forming operations.
Janssen has extensive experience with machine monitoring solutions within metal forming, having started his career at Brankamp serving in technical sales, as global account manager and, most recently, as product manager. He holds a Master of Business Administration degree with a concentration in international management from the Cologne Business School, and a master's in mechanical engineering with a focus on mechatronics from the University Bonn-Rhein-Sieg. He completed his apprenticeship as Industrial Mechanic at University Duisburg-Essen, specializing in equipment and precision engineering.
Marposs' line of in-process monitoring solutions for forming and stamping applications offer an effective way to immediately identify manufacturing faults. This allows for the detection of faulty parts, helps to prevent process errors, protects the machine and tooling, and provides support for quicker machine set-up.