Published
November 05, 2018 - 02:45pm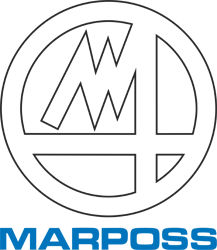 Auburn Hills, Michigan, Oct. 8, 2018 – Marposs, a specialist in measurement and process monitoring technologies, has announced the acquisition of Blulink (Reggio Emilia, Italy), a company specializing in quality control and process management software development.
With a team of 40 engineers and professionals, the acquisition of Blulink expands and strengthens Marposs' capability in developing software products. This will help Marposs support its customers and move them more quickly to realizing Industry 4.0 initiatives.
Established in 1990, Blulink has focused its work on the development of software solutions for the integrated management of quality and safety in the working environment with a goal of helping companies to grow, be more efficient and reduce costs. Its most advanced research resulted in the Quarta®3 platform, released in 2012 and adopted by over 1,000 companies in Italy as well as in many countries in the world.
Related Glossary Terms
quality assurance ( quality control)


quality assurance ( quality control)

Terms denoting a formal program for monitoring product quality. The denotations are the same, but QC typically connotes a more traditional postmachining inspection system, while QA implies a more comprehensive approach, with emphasis on "total quality," broad quality principles, statistical process control and other statistical methods.