Published
February 19, 2020 - 12:30pm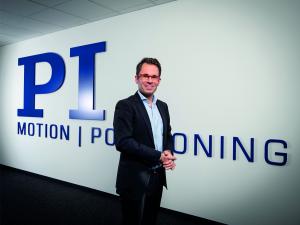 At Physik Instrumente (PI) GmbH & Co. worldwide headquarters in Karlsruhe, Germany, a long-planned generational change has been implemented in its management with the naming of Markus Spanner as new CEO.
"Our technologies have enormous potential to make our customers' applications even more successful," said Spanner, who has been PI's managing director since the beginning of 2020 after holding managerial responsibility as managing director, finance and controlling at PI for the past 11 years. "PI has a great deal of potential for growth that we want to exploit in the future more than ever before."
In his new role, Spanner has established an extended management team to take a structured approach to achieving the new targets. He will be assisted by COO Dr. Peter Schittenhelm , CTO Dr. Markus Czanta, CSO Stéphane Bussa and CFO Heiko Brehm.