Published
April 19, 2016 - 07:00pm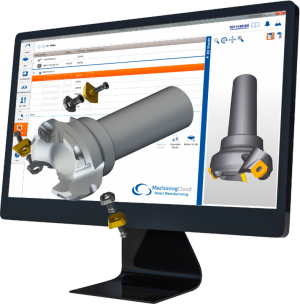 MachiningCloud GmbH, a product content provider for cutting tools, CNC machines and workholding, today announced partnerships with Mitsubishi Materials and Destiny Tool to make product data from both companies available through its web-based platform, according to an announcement from MachiningCloud issued today.
The partnership with Mitsubishi Materials, a cutting tools manufacturer and supplier, reportedly will simplify the process of finding the right cutting tools for their customers' manufacturing jobs. Customers will have Web-based access to current and complete tooling data without having to search through printed catalogs and multiple websites to find ideal tooling, according to MachiningCloud.
There are currently 15,000 Mitsubishi products on MachiningCloud.com, with some 25,000 more expected to be added in the coming months, the Web-based company reported.
The partnership with Destiny Tool, which supplies high-performance endmills for use in non-ferrous and high-temperature alloys, provides Destiny Tool customers immediate access to product data with descriptive usage and geometric information. MachiningCloud added that Destiny Tool customers will be able to feed product data to their CAM systems, simulation software and tool management systems.