Published
January 31, 2022 - 09:30pm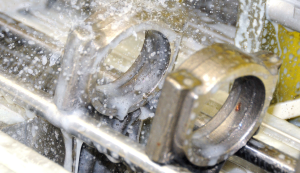 As a globally operational partner to the automotive sector, Canadian company Linamar develops and manufactures components and systems for drive solutions from more than 60 locations around the world. The 23,000 square meter Linamar Powertrain GmbH plant in Crimmitschau, Saxony, Germany, was established in 2010 and produces engine components such as connecting rods and transfer gears for all-wheel drive vehicles.
The connecting rods that are machined on the Saturn 915 grinding machine from Junker are primarily used in petrol and diesel engines of between one and three liters in size. André Schmiedel, operations manager for Linamar Powertrain GmbH said, "We have a total of six production lines installed, which can produce more than eleven million connecting rods each year. These are machined or even fully assembled in line with the OEM's requirements and drawing specifications."
Efficient machining of connecting rods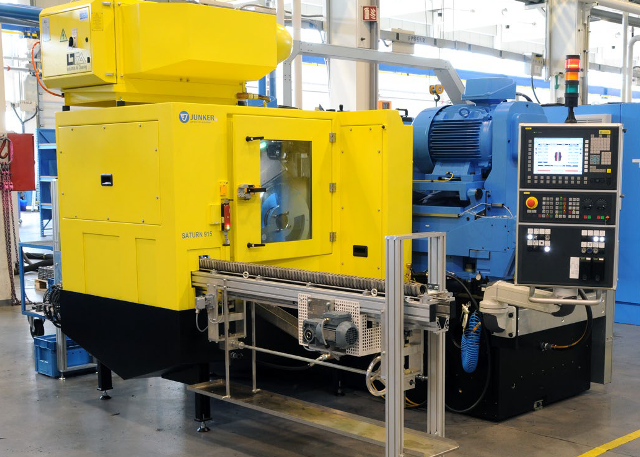 Using a continuous grinding process, the Saturn machines connect rods that measure up to 400mm in length. The connecting rods are carried to the machine via a conveyor belt. The workpiece carrier wheel constantly rotates and guides the blanks to the vertical grinding wheels arranged with parallel faces. The end faces of the connecting rods are machined synchronously and the intelligent measuring systems ensure perfect end dimensions.
Schmiedel can attest to this. "The SATURN grinding machine successfully manages to meet the OEM's requirements in terms of parallelism, planarity and surface roughness with precision," he said. "This grinding technology is a cost-effective and efficient process." Once fully machined, the connecting rod is conveyed hanging from the unloading rail, and then cleaned before traveling along a conveyor belt to the next station on the production line.
Flexible applications and versatility
With the Saturn double surface grinding machine from Junker, plane-parallel workpieces of wide-ranging shapes and geometries can be machined both efficiently and precisely. Besides connecting rods, these workpieces include rolling elements, rings, universal joints, cams, needle cages or ball cages, pistons, coupling components, and stamped parts of every kind. The segments that pick up different types of the workpiece are quick and easy to change.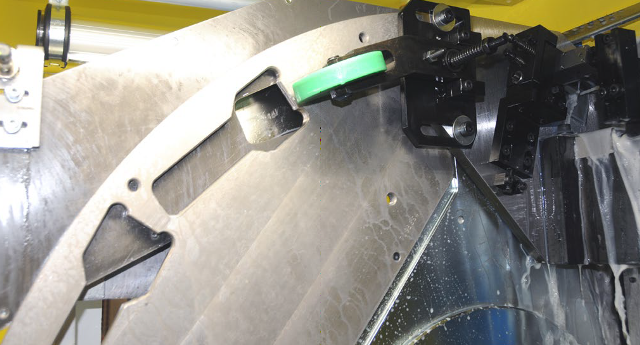 The grinding machine is also particularly well suited to machining heavy workpieces, such as valve plates, bearing housings and pump housings. The Saturn is capable of processing various materials; for instance, Linamar uses it with not only micro-alloyed steels. but also sintered metal.
As Schmiedel said, "With the Saturn, we've got a high-performance grinding machine that enables us to offer our OEM companies excellent availability while also ensuring the tolerances are observed at all times. The Junker grinding machine is flexible and with just a few maneuvers of the hand, it can quickly be converted to accommodate new requirements. The efficiency of minimal service expenditure combined with consistently high-quality results has never failed to impress us." 
Parallels in the companies' histories
Over years of collaboration, it has become clear that professionalism has given rise to a working partnership. Linamar and Junker are united not only by a passion for innovative technologies but also by a similar company history. Frank Hasenfratz and manufacturer Erwin Junker both started. out in small workshops and have both succeeded in generating interest in their technologies through innovative business ideas, said Schmiedel.