Published
October 06, 2020 - 06:00am
Machining centers take jets to new heights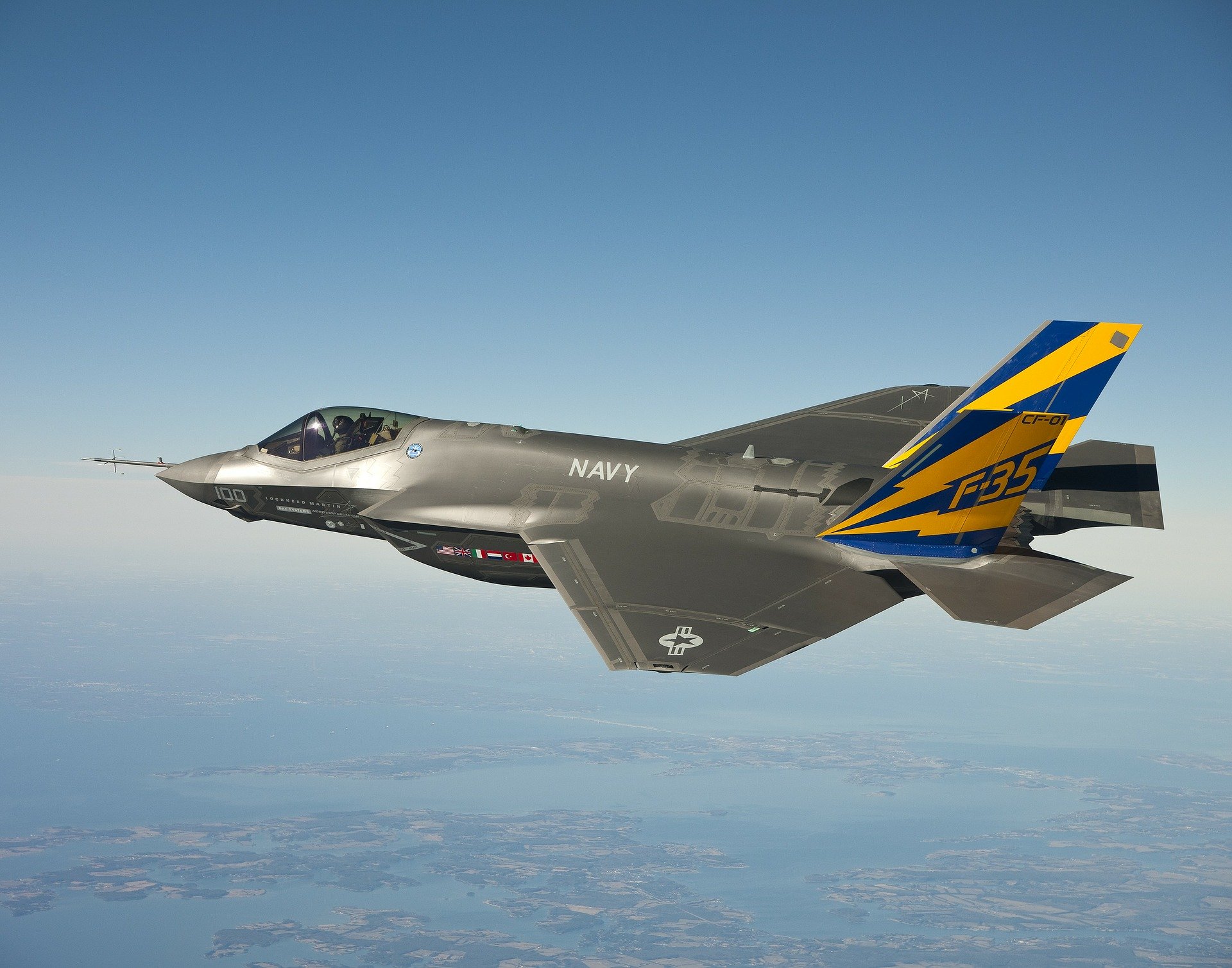 The F-35 Lightning is one of the most complex and lethal combat fighter jets in the world, and this machine is constructed with thousands of precision components.
Some of the most critical parts of the F-35 jet, part of the family of Joint Strike Fighters produced by Lockheed Martin, are machined with Starrag's manufacturing machines. In fact, more than 60 installations aroud the world are involved in the creation of each F-35 Lightning jet.
The Starrag machines produce a wide range of JSF specialized components made from steel, aluminum and titanium, said Starrag chief sales officer Alexander Attenberger. "We swell with pride knowing that Starrag plays a role in the JSF program, which is planned to continue for possibly another 50 years."
Starrag's Storied History With the JSF
The first F-35 flight was launched in 2006 and Starrag's involvement with the program began in the early 2000s when it worked with a United Kingdom-based customer on titanium parts. Titanium is used on the airframe structures and other components on the planes. "Starrag's extensive experience of machining titanium was extremely competitive, particularly in regard to tool costs, which are the largest ongoing life cycle costs of machining," said Starrag managing director Bernhard Bringmann.
The machining center technology evolved into Starrag's BTP (Big Titanium Profiler) machining center with pallet sizes of 16' x 6.5' (5,000 x 2,000 mm) to accommodate the machining of stringers. Today, 23 BTPs are in production factories in the UK and Australia.
With 737 ft. lb. (1,000 Nm) twin spindles and a tool magazine with more than 400 pockets, the BTP 5000/2, simultaneously mills titanium tail fin components of 27.6" to 31.5" (700 to 800 mm) width and 2" (50 mm) thick to tolerances within 0, 00118 (30µm) and to surface finish qualities of Ra 1.6 (for five-axis tasks) and Ra 0.8 (three-axis).
The machines are continuing to hold the specified volumetric tolerances to as close as 50µm across the machining envelope with ranges that extend to 15.7' x 9.8' x 5' (4,800 x 3,000 x 1,500 mm). "With our ongoing support, there is no reason why our JSF customers shouldn't continue to maintain such high accuracies day in and day out for the next five decades," said Bringmann.
Six-Axis Machining Centers
For the JSF work, manufacturers are using the capabilities of the Droop+Rein FOGS overhead gantry-type 6-axis machining centers for high-speed finishing of dies, and for the fixed, fork-type heads with 221 ft. lb. (300 Nm) spindle. The FOGS models rough machine a range of steel and titanium F-35 components using a variety of heads.
Carbon fiber is another material in Starrag's machining portfolio. A flexible manufacturing system (FMS) solution is used at certain facilities. It is based around FOGS machines housed in a large, temperature-controlled building. The FMS accommodates certain panel configurations that need surface milling, routing and drilling in a single set-up before being cleaned and passed along to an integrated CMM. The workpieces sit in fixtures on the pallets that are moved under constant vacuum to the inspection machine.
In addition, the FMS features an enhanced control software, Starrag's kinematic management system that enables the FOGS machines to hold tolerances of 500µm over its entire 15.7' x 9.8' x 5' (4,800 x 3,000 x 1,500 mm) working envelope while cutting in fully interpolative five-axis mode. At one facility, the FMS has nine machines served by a 90-pallet Fastems system.
Starrag's expertise and the input of the customer's accumulation of knowledge is what creates optimized production solutions. In addition to machine build quality, this ongoing quest also involves CNC software, fixtures and work holding, as well as tool design and development. "Our solutions not only have to provide immediate results in terms of lowest cost per part at the expected quality level, they also have to sustain over the lifecycle of the part. In JSF's case, this could mean a runway of another 50 years of flight," said Bringmann.
Starrag Group is a global technology leader in manufacturing high-precision machine tools for milling, turning, boring and grinding workpieces of metallic, composite and ceramic materials. Its North American headquarters can be reached at 859-534-5201 or visit them at www.starrag.com.