Published
October 06, 2017 - 02:00pm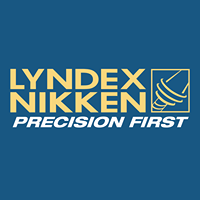 Over 2,000 toolholders from Lyndex-Nikken Inc., Mundelein, Ill., are now available through MachiningCloud Inc., Camarillo, Calif. Lyndex-Nikken manufactures toolholders, rotary tables, right-angle heads and live and static tools, and MachiningCloud is a product data provider for cutting tools, CNC machines and workholding. The partnership utilizes cloud-based technology, which enables customers to gather information for manufacturing operations.
"We're excited to develop our partnership with MachiningCloud to further enhance access to our technical information for our products," said Scott Irie, product and marketing manager at Lyndex-Nikken.
"The ability for Lyndex-Nikken customers to feed product data directly into their shop software offers a tremendous benefit over paper catalogs and websites as MachiningCloud eliminates the need for manual entry," said Pierre-Francois Tavard, senior product manager at MachiningCloud. "Finding the right cutting tool quickly and reducing the time to assemble the optimum combination of tool components will enable customers to save time and improve their shop's workflow."
Related Glossary Terms
computer numerical control ( CNC)


computer numerical control ( CNC)

Microprocessor-based controller dedicated to a machine tool that permits the creation or modification of parts. Programmed numerical control activates the machine's servos and spindle drives and controls the various machining operations. See DNC, direct numerical control; NC, numerical control.

feed


feed

Rate of change of position of the tool as a whole, relative to the workpiece while cutting.