Published
December 13, 2020 - 08:00pm
Lathes, CNCs repaired with Vesconite Hilube wear pads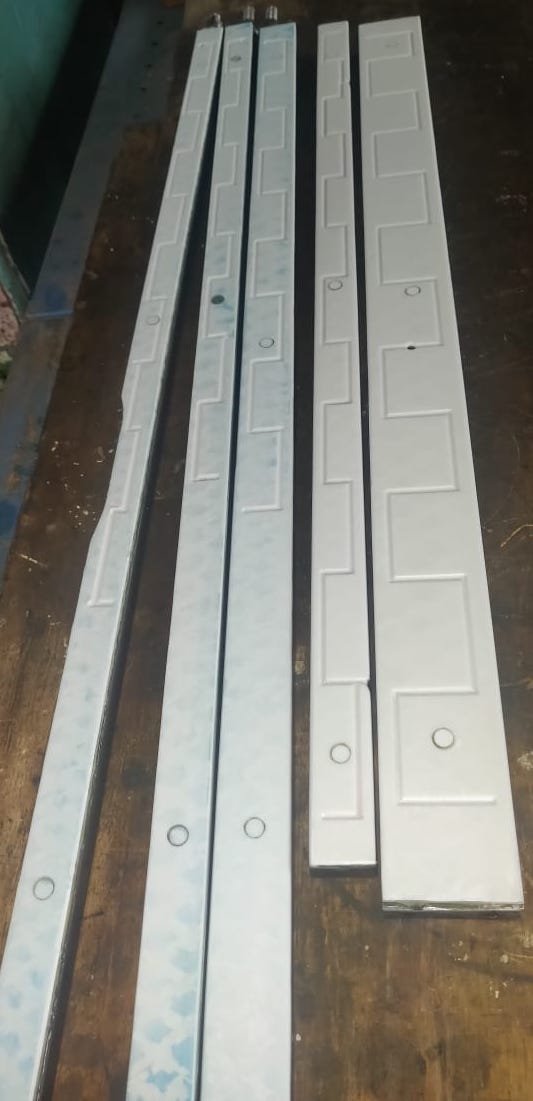 Equipment from as far away as the Congo, Namibia and Zambia is being sent thousands of kilometers to a South African CNC and lathe-repair company to have the machines dismantled, cleaned, machining beds ground and scraped smooth, and the wear pads between the saddle and the machining bed replaced with a wear-resistant polymer known as Vesconite Hilube.
Second-hand conventional lathes are sometimes preferred to new lathes in Africa, because of the high quality of workmanship on the castings, which can last longer as they are well made and less likely to be damaged even with robust handling.
However, because the lathes may require rework to optimally run, the machines are sometimes sent for reconditioning to Atlantic Enterprises in Johannesburg. Today, the 50-year-old company is run by machine tooling expert Henning Von Marschall.
Similarly, for some CNC machines, repairing older machines when the beds and wear pads are damaged may be more cost-effective than purchasing new CNC machines.
Von Marschall, who was trained in Germany and has worked for machine tool companies around the world, uses Vesconite Hilube wear pads, which are made from a thermopolymer developed in the 1980s, that are available from Vesconite Bearings.
The OEM wear pa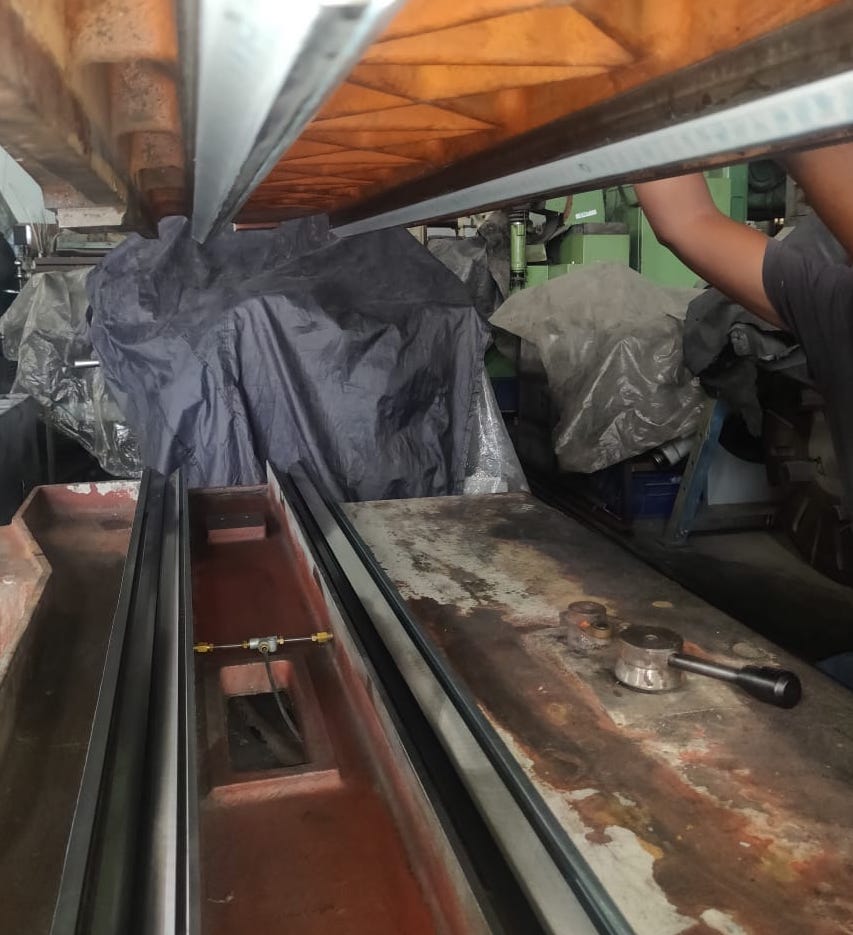 ds are first removed and the saddle surfaces cleaned and scraped of all debris.
The 2- or 3-mm Vesconite Hilube plates, which are bought in 1,000-mm lengths, are cut-to-size and oil grooves ground into the plate with a lathe. The plate is then cleaned and glued to the saddle with a slow-setting glue.
Von Marschall said that the Vesconite Hilube wear pads have several advantages over traditional materials used in the application: the OEM material tends to come off easily since lubrication gets underneath the OEM material and is also absorbed by the material; the OEM material is thinner than the replacement Vesconite Hilube, so it wears through more quickly and does not allow for the deep oil grooves that Von Marschall makes; the OEM material can become dry leading to increased wear. With Vesconite Hilube, slides can be tightened more so the load meter is lower where Vesconite Hilube is used.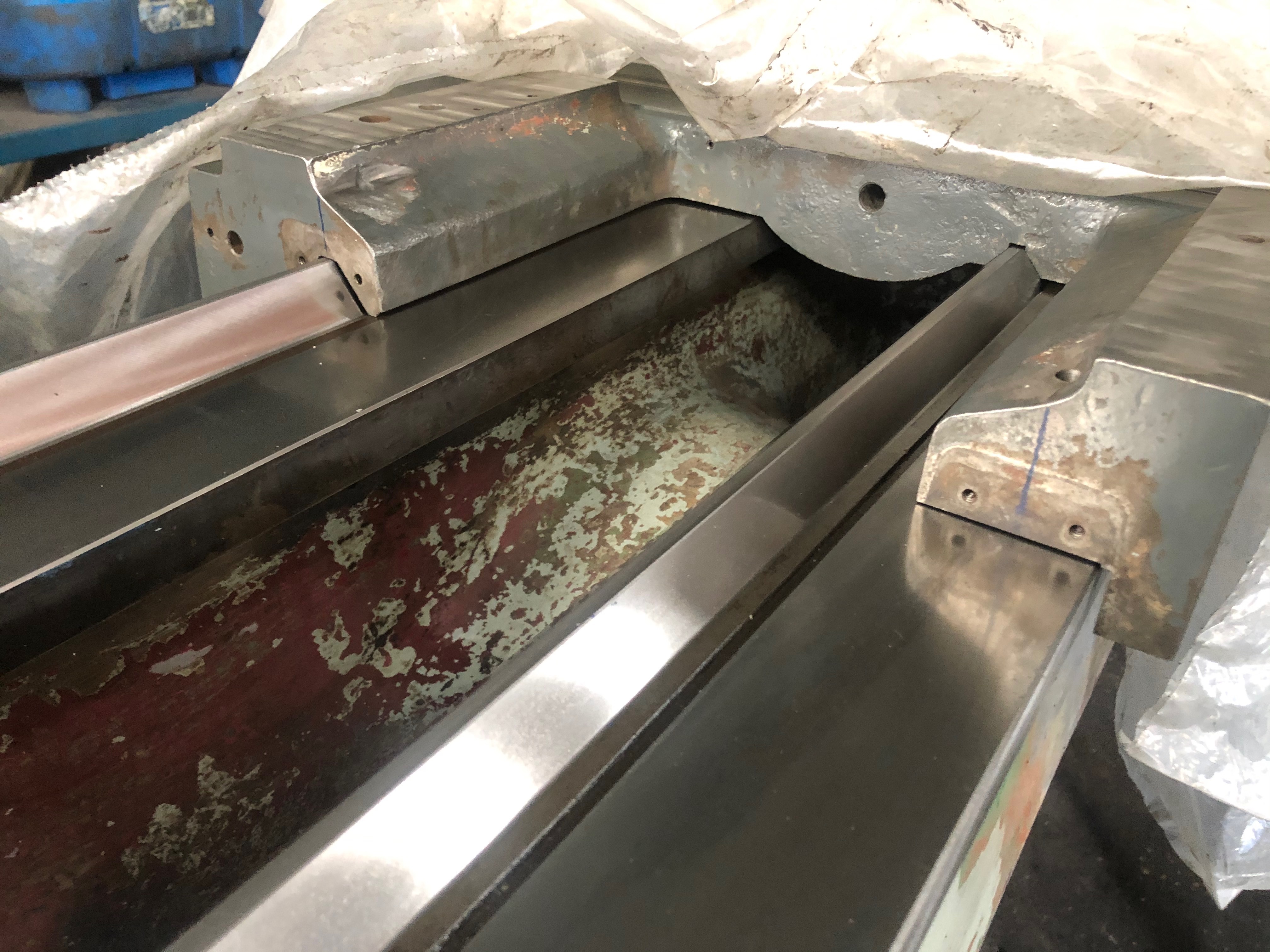 Von Marschall stressed the particular importance of having a thicker material into which grooves can be machined and, during reconditioning, will ensure that an adequate space is available for the new wear pads.
For more information on the Vesconite Hilube, contact Vesconite Bearings by phone at 713-574-7255 or visit www.vesconite.com.
Related Glossary Terms
computer numerical control ( CNC)


computer numerical control ( CNC)

Microprocessor-based controller dedicated to a machine tool that permits the creation or modification of parts. Programmed numerical control activates the machine's servos and spindle drives and controls the various machining operations. See DNC, direct numerical control; NC, numerical control.

lathe


lathe

Turning machine capable of sawing, milling, grinding, gear-cutting, drilling, reaming, boring, threading, facing, chamfering, grooving, knurling, spinning, parting, necking, taper-cutting, and cam- and eccentric-cutting, as well as step- and straight-turning. Comes in a variety of forms, ranging from manual to semiautomatic to fully automatic, with major types being engine lathes, turning and contouring lathes, turret lathes and numerical-control lathes. The engine lathe consists of a headstock and spindle, tailstock, bed, carriage (complete with apron) and cross slides. Features include gear- (speed) and feed-selector levers, toolpost, compound rest, lead screw and reversing lead screw, threading dial and rapid-traverse lever. Special lathe types include through-the-spindle, camshaft and crankshaft, brake drum and rotor, spinning and gun-barrel machines. Toolroom and bench lathes are used for precision work; the former for tool-and-die work and similar tasks, the latter for small workpieces (instruments, watches), normally without a power feed. Models are typically designated according to their "swing," or the largest-diameter workpiece that can be rotated; bed length, or the distance between centers; and horsepower generated. See turning machine.