Published
April 13,2017 - 12:45pm
"When I founded my diamond grindery in 1922, I never would have thought that Lach Diamant would one day be a pioneer in the manufacturing of diamond tools," Jakob Lach, the founder of Lach Diamant, Germany, said in the early 1980s.
Even today, Lach Diamant, Germany, with its 95th anniversary maintains the tradition of grinding diamonds — for example for the dressing and profiling of conventional grinding wheels. The historical business segment of "jewelry diamond grinding" had its heyday — with 600 employed diamond grinders — at the end of the 1930s.
The development of the polycrystalline diamonds have directly or indirectly influenced our daily life since the end of the 1950s.
The discovery of Electrical Discharge Grinding for the forming of polycrystalline diamonds in 1978 was also the starting signal for a worldwide realignment in the woodworking and plastics processing industries — especially for the furniture and parquet flooring as well as the PCB industries.
The diamond tooling that was subsequently manufactured — milling tools, scoring saws, saw blades — increased the life of tools 3 to 5 months.
The foundation of Lach Diamond Inc., Grand Rapids, Mich., in 1982 was synonymous with the introduction of this groundbreaking technology on the North American market — documented by trade fairs in Louisville, Los Angeles and Atlanta.
Today Lach Diamond stands for 35 years of manufacturing and service of superior diamond tooling for wood and woodlike materials in the automotive, aircraft and wind engine industries.
In its anniversary year 2017, Lach Diamant, Germany, will exhibit at EMO in Hannover, the largest European trade show for tools and tooling machines, and the company will present how Lach diamond tools and grinding wheels have accelerated many technical innovations during the last 50 years.
To this day, Lach Diamant, Germany, is still a family owned company, in the second and third generation, managed by Horst Lach and Dipl.-Ing. Robert Lach.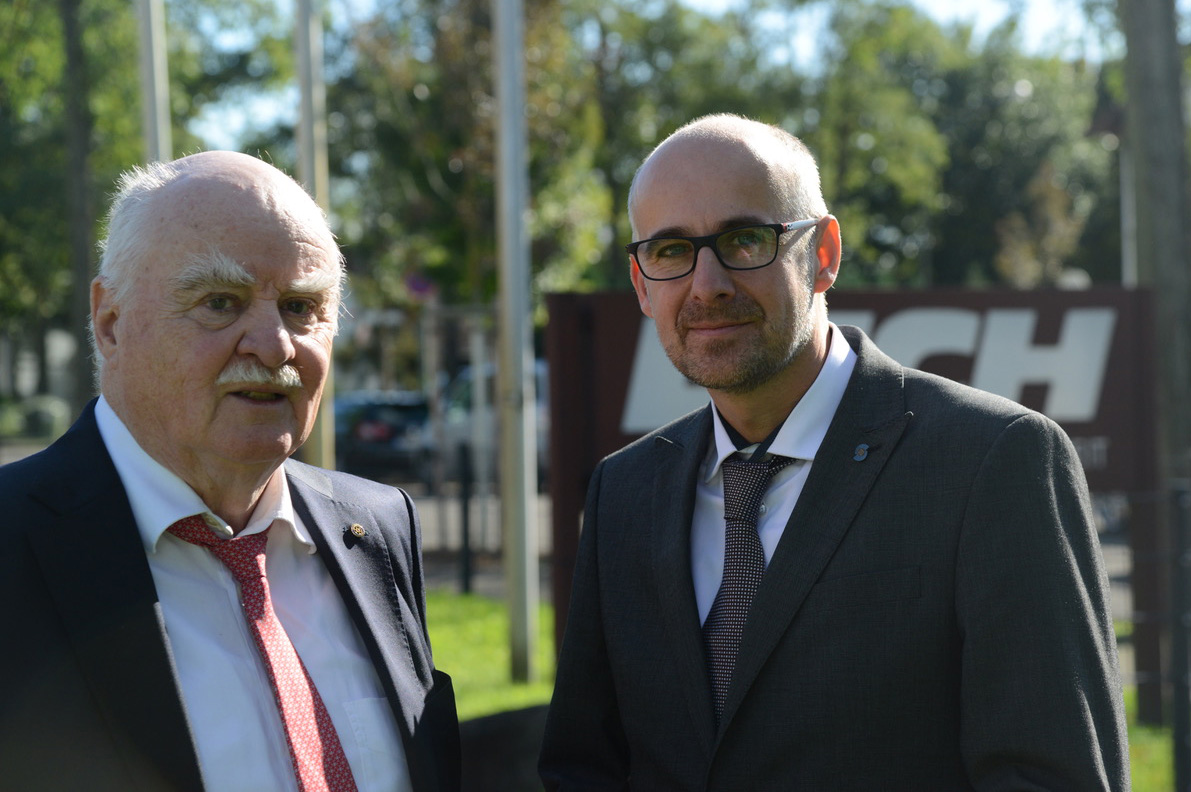 Horst Lach (left), Dipl.-Ing. Robert Lach (right).