Published
September 29, 2017 - 04:45pm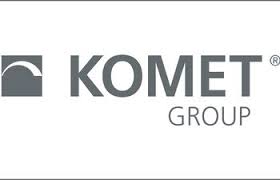 Almost 30,000 metric tools from Komet Group GmbH, Besigheim, Germany, are now available through MachiningCloud Inc., Camarillo, Calif. Komet Group supplies machine tools, and MachiningCloud is a product data provider for cutting tools, CNC machines and workholding. The partnership utilizes cloud-based technology, which enables customers to gather information for manufacturing operations by searching for ideal cutting tools without having to consult catalogs or multiple websites. Furthermore, Komet Group customers can download descriptive, usage and geometric information directly into their shop floor software, such as CAM, simulation and tool management systems.
"Electronic product data make the Komet Group an industry leader toward greater safety, sustainability and profitability," said Siegfried Mozer, who works in marketing communications for Komet Group's electronic catalog division. "Over the past 10 years, the NC simulation software has been taking an essential and strategic position within the precision tool manufacturer Komet Group. Digital product data can significantly reduce manufacturing time. And in the case of new developments, simulations with accurate data can completely eliminate the need for further testing."
"The ability for Komet customers to find the right cutting tool quickly and reduce the time to assemble the optimum combination of tool components will enable them to improve accuracy in their work process," said Pierre-Francois Tavard, senior product manager at MachiningCloud.
Related Glossary Terms
computer numerical control ( CNC)


computer numerical control ( CNC)

Microprocessor-based controller dedicated to a machine tool that permits the creation or modification of parts. Programmed numerical control activates the machine's servos and spindle drives and controls the various machining operations. See DNC, direct numerical control; NC, numerical control.

computer-aided manufacturing ( CAM)


computer-aided manufacturing ( CAM)

Use of computers to control machining and manufacturing processes.

numerical control ( NC)


numerical control ( NC)

Any controlled equipment that allows an operator to program its movement by entering a series of coded numbers and symbols. See CNC, computer numerical control; DNC, direct numerical control.