Published
May 01, 2020 - 06:15pm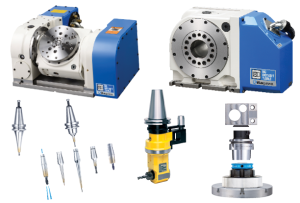 We Are Proud to Announce that KItagawa NorthTech has Acquired Tecnaras' Principle Product Lines Through Strategic Acquisition
The two specific product lines in the purchase included Kitagawa NC Rotary Tables and exclusive distribution rights to MST Yellow Angle Head products. The acquisition was effective April 1, 2020 and Kitagawa NorthTech will be immediately stocking inventory of Kitagawa NC Rotary Tables and MST products to support its customers throughout North America. For at least 90 days after the acquisition date, Kitagawa NorthTech (KNI) and Tecnara will be closely engaged in a business continuity program to ensure a smooth and seamless transition of the business and product lines.
Kitagawa NorthTech and Tecnara Have Shared a Successful Sales & Business Partnership For Over 25 Years Which Helped Facilitate the Acquisition.
Based in Santa Fe Springs, CA and established in 1979, Tecnara Tooling Systems has been KNI's exclusive distributor of Kitagawa branded NC Rotary Tables in the USA since 1995. Tecnara Tooling, in partnership with MST Corporation, developed the "Yellow Angle Head" product line and have been exclusively representing this line for the past 30 years. Tecnara also represented MST's family of Shrink-fit Tool Holders and 5 axis Workholding both of which are included in the acquisition.
As the company that bears the Kitagawa brand name and is the headquarters for the Americas, Kitagawa NorthTech believes the addition of Kitagawa NC Rotary Tables to their family of Workholding solutions makes for a perfect reunion. Additionally, KNI will now deliver even greater value and range of Turning and Milling Workholding solutions to customers.
Mr. Tomo Yamamoto, President of Kitagawa NorthTech, Inc., explains the decision to acquire the two key product lines from Tecnara Tooling Systems: "Obtaining the Kitagawa NC Rotary Table product line was a strategic and logical decision to consolidate all Kitagawa brands under one organizational umbrella at Kitagawa NorthTech, Inc. Now we truly offer North American customers, comprehensive, turnkey Workholding solutions for both Turning and Milling applications."
Mr. Yamamoto adds, "The inclusion of the MST brand and product line offered us additional value in the Tecnara acquisition. The MST tooling line not only expands the breadth of our Workholding portfolio, but it also complements our range of solutions by adding a high quality, precision tooling brand for Milling and 5 axis Workholding applications. Finally, we believe this acquisition to be another key "piece of the puzzle" in KNI executing upon its long term vision and business plan."