Published
October 28, 2021 - 08:30pm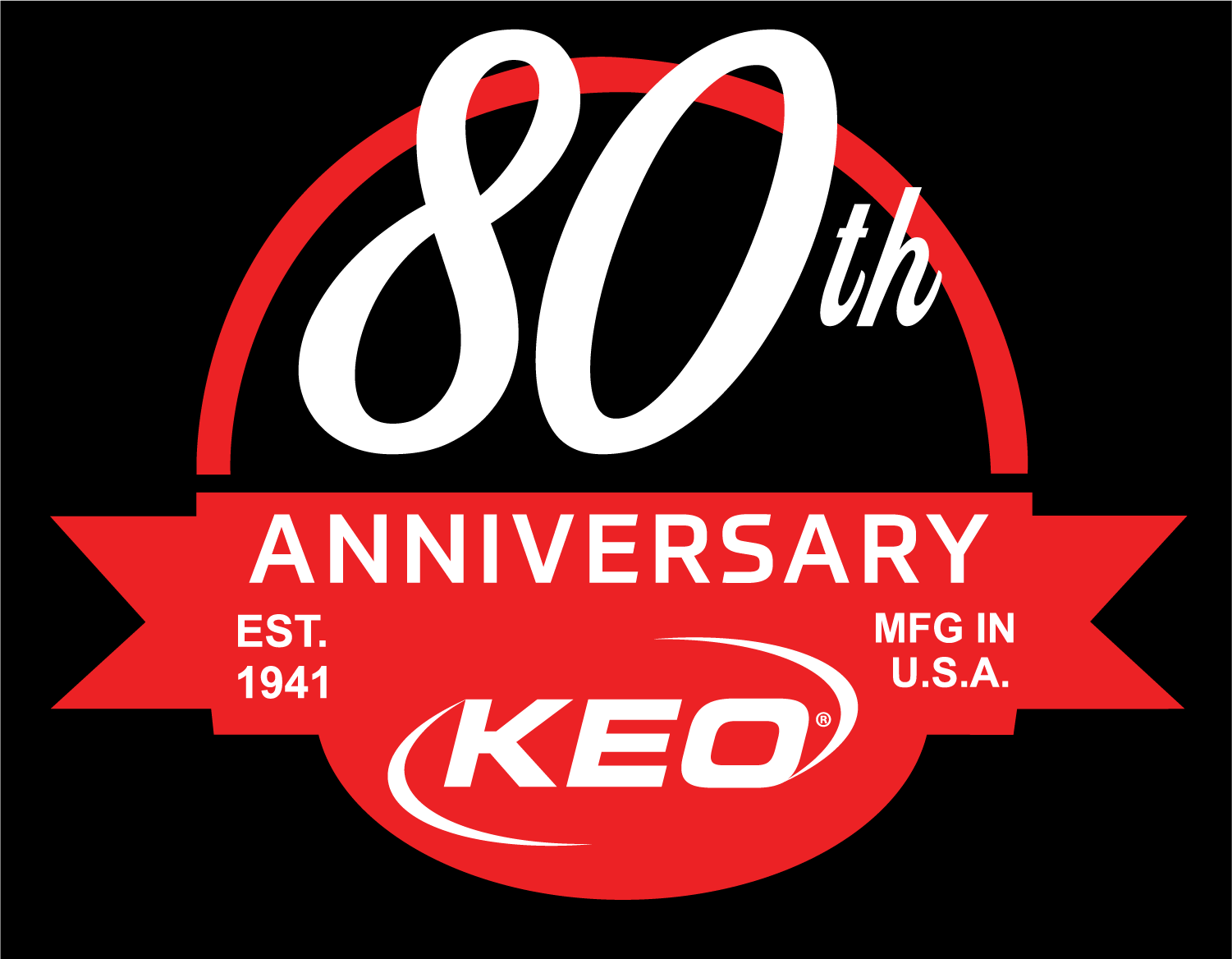 The KEO brand, a part of the Arch Cutting Tools portfolio since 2011, is marking its 80th anniversary. KEO, founded in Warren, Michigan, in 1941, still stands for all-American quality, integrity and trust.
"When we launched Arch, we saw the potential of the highly-respected KEO brand in the industry," said Arch CEO Eli Crotzer. "Our long-range strategy was to build upon the trust and reputation of the brand, and to acquire diverse and complementary companies to drive our overall growth.
"The KEO brand has been important to the evolution of ARCH Cutting Tools and has contributed to the leadership in innovation that we're known for today," Crotzer said. "But, with that comes the responsibility to maintain the standards of the brand and all the related customer expectations."
While celebrating its legacy, the company also is building a new KEO for the 21st Century.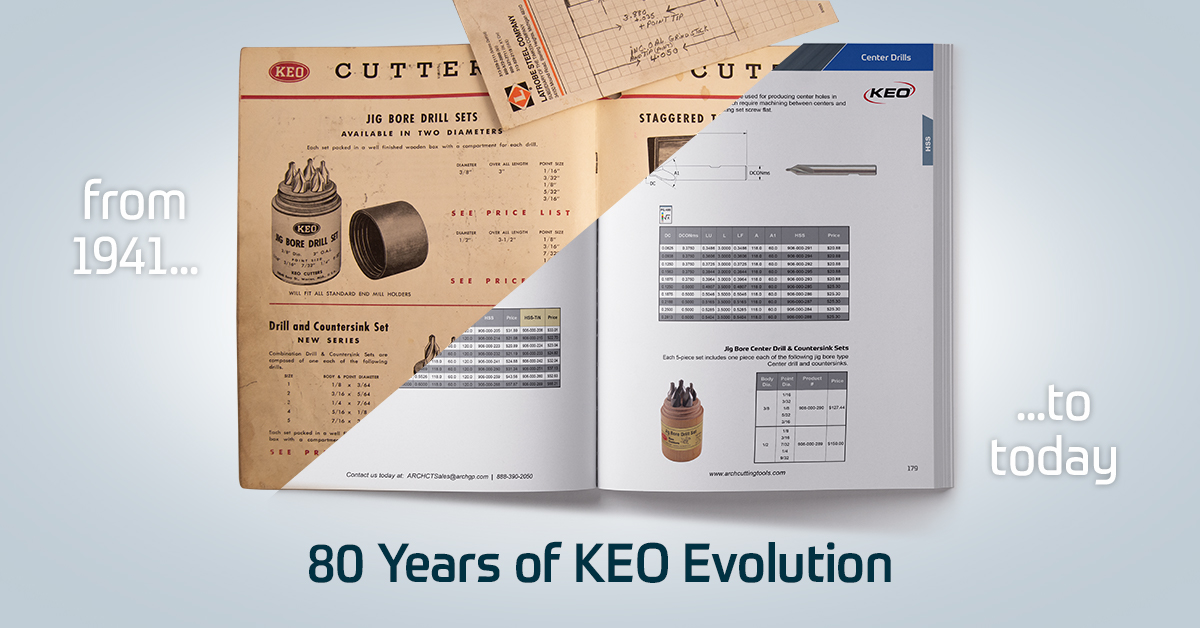 "Manufacturing is much more complex now. Material classifications have grown exponentially and that has made material removal more challenging for customers," Orris said. "The cutting tool environment is now focused on efficiency. Everything is 10-times faster and more capabilities are required to maximize equipment utilization."
The company is meeting these accelerated 21st Century industry demands with its new Patriot High Performance by KEO portfolio. The portfolio offers high-performance tools from solid carbide to indexable milling options, in addition to indexable and solid drilling. This is the result of a unique development process. The company's engineers and craftsmen, using their knowledge and proven solutions, now provide the industry a comprehensive collection of high-performance products that significantly elevate the new KEO product portfolio.
"Products that you can trust come from people you can trust. I see pride in workmanship in every one of our facilities and in every team," said Crotzer. "Our people have embraced change, driven innovation and secured our evolution. Our products have evolved, even the way we do business has evolved, because our people have evolved. I've been working closely with this team for more than a decade, and I see the pride and spirit in the 80-year KEO legacy is even stronger now, and it's supported by trust and that legacy of excellence."
Related Glossary Terms
gang cutting ( milling)


gang cutting ( milling)

Machining with several cutters mounted on a single arbor, generally for simultaneous cutting.

milling


milling

Machining operation in which metal or other material is removed by applying power to a rotating cutter. In vertical milling, the cutting tool is mounted vertically on the spindle. In horizontal milling, the cutting tool is mounted horizontally, either directly on the spindle or on an arbor. Horizontal milling is further broken down into conventional milling, where the cutter rotates opposite the direction of feed, or "up" into the workpiece; and climb milling, where the cutter rotates in the direction of feed, or "down" into the workpiece. Milling operations include plane or surface milling, endmilling, facemilling, angle milling, form milling and profiling.

sawing machine ( saw)


sawing machine ( saw)

Machine designed to use a serrated-tooth blade to cut metal or other material. Comes in a wide variety of styles but takes one of four basic forms: hacksaw (a simple, rugged machine that uses a reciprocating motion to part metal or other material); cold or circular saw (powers a circular blade that cuts structural materials); bandsaw (runs an endless band; the two basic types are cutoff and contour band machines, which cut intricate contours and shapes); and abrasive cutoff saw (similar in appearance to the cold saw, but uses an abrasive disc that rotates at high speeds rather than a blade with serrated teeth).