Published
June 04,2019 - 05:30pm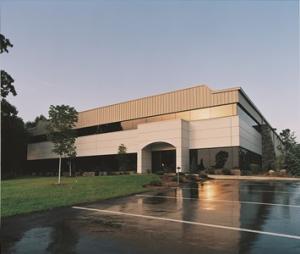 Kaiser Tool Company was founded in 1964 with the purpose of supplying small lathe cutting tools. William (Bill) Kaiser owned a job shop and was constantly hand grinding grooving tools to the size he needed. Bill realized there was a need for small, ready to use grooving tools. He decided to make tools starting at .004" of an inch and available in .001" increments.
Bill changed the focus of the business to producing grooving tools and applied for patent 3,296,683. Lathe tools were known as bits and the tools were thin. THINBIT® was chosen as the product name.
The first production of THINBIT® was done at the home of William and Hazel Kaiser on Weisser Park Avenue in Fort Wayne, Indiana. Manufacturing was done in the garage. The employees used the bathroom and kitchen of the house. The sales office was in the attic of the house and was accessed via a set of pull down stairs. The raw material was purchased at a local hardware store. The idea was successful and the company grew.
In 1980 Kaiser Tool Company moved to Sherman Boulevard and continued to grow. The site was located along the St Mary's river and terrible flooding in 1982 threatened to destroy the business. The extraordinary efforts of the employees and a few sand bags from President Ronald Regan saved the factory.
In 1994 the company built an energy efficient new manufacturing facility on Centennial Drive. The site was purchased and the building was designed with future expansion in mind.
Kaiser Tool Company has grown for 25 years at our current location. In 2018, Kaiser Tool Company expanded our Centennial Drive facility, adding additional manufacturing space. This year, the original manufacturing floor is being remodeled to improve efficiency and working conditions.
Kaiser Tool Company is committed to promoting and maintaining a clean, safe and environmentally responsible work environment for its employees and community. Geothermal heating and cooling, LED lighting, recycling waste and reducing paper.
These upgrades will help Kaiser Tool Company continue to provide fast delivery, quality products and excellent customer service.
Thank you for supporting us for 55 years and join us in celebrating 25 years at our current location.
Related Glossary Terms
grinding


grinding

Machining operation in which material is removed from the workpiece by a powered abrasive wheel, stone, belt, paste, sheet, compound, slurry, etc. Takes various forms: surface grinding (creates flat and/or squared surfaces); cylindrical grinding (for external cylindrical and tapered shapes, fillets, undercuts, etc.); centerless grinding; chamfering; thread and form grinding; tool and cutter grinding; offhand grinding; lapping and polishing (grinding with extremely fine grits to create ultrasmooth surfaces); honing; and disc grinding.

grooving


grooving

Machining grooves and shallow channels. Example: grooving ball-bearing raceways. Typically performed by tools that are capable of light cuts at high feed rates. Imparts high-quality finish.

lathe


lathe

Turning machine capable of sawing, milling, grinding, gear-cutting, drilling, reaming, boring, threading, facing, chamfering, grooving, knurling, spinning, parting, necking, taper-cutting, and cam- and eccentric-cutting, as well as step- and straight-turning. Comes in a variety of forms, ranging from manual to semiautomatic to fully automatic, with major types being engine lathes, turning and contouring lathes, turret lathes and numerical-control lathes. The engine lathe consists of a headstock and spindle, tailstock, bed, carriage (complete with apron) and cross slides. Features include gear- (speed) and feed-selector levers, toolpost, compound rest, lead screw and reversing lead screw, threading dial and rapid-traverse lever. Special lathe types include through-the-spindle, camshaft and crankshaft, brake drum and rotor, spinning and gun-barrel machines. Toolroom and bench lathes are used for precision work; the former for tool-and-die work and similar tasks, the latter for small workpieces (instruments, watches), normally without a power feed. Models are typically designated according to their "swing," or the largest-diameter workpiece that can be rotated; bed length, or the distance between centers; and horsepower generated. See turning machine.