Published
August 24, 2018 - 03:15pm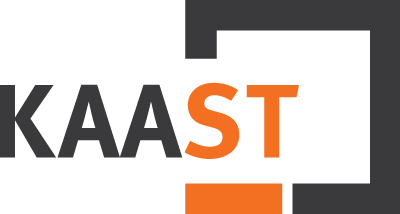 Aldan, PA- "Your production partner" KAAST Machine Tools has officially moved to their new home in Aldan, PA. The 42,500 sqft building will features a showroom, technical training center, and an expanded machine and spare parts inventory.
"So often we get the call asking if a customer can come see the machines, or even test them out, before they purchase," President Angus Catterson says, "We now have the space to run the customer's part and provide cost and time studies to help the customer justify the purchase." He continues, "also, if a shop gets a new machine, or a new employee, they will be able to come to our Technical Training Center to learn proper use and maintenance [of the machines]."
Centrally located in Delaware county with close proximity to I95 and the Philadelphia International Airport, the new building features two sheltered loading docks, four drive-in doors, and approximately fifty parking spots make this new home a perfect fit for this fast-growing company, which has seen steady growth since its incorporation in 2010.
The new showroom features both best-sellers and unique, chip-making and fabrication machines. Customers can be assured the well-known and dependable KAAST Horizontal Bandsaws, Ironworkers, and Press brakes will be on the floor, as well as their newer VF-series Machining Centers. Featuring Fanuc controls, high speed spindles, and fast travels, these vertical machining centers are reason enough to stop in say "hello" when the showroom is set up. "I'm hoping we can have a small plasma or water-jet (cutting table) set up as well," Office Manager Ebony Goldsmith tells, "while we won't be a job-shop, we will have the capacity to invent and create."
The grand opening of the new showroom is scheduled for September 28, 2018. Watch the mailbox for your invitation to tour the facility and see the machines in action. "Customers are, of course, welcome to come by any time," Goldsmith says, "but a grand opening will help our local customers understand that we are right around the corner and fully stocked [with machine tools]."
Related Glossary Terms
centers


centers

Cone-shaped pins that support a workpiece by one or two ends during machining. The centers fit into holes drilled in the workpiece ends. Centers that turn with the workpiece are called "live" centers; those that do not are called "dead" centers.