Published
October 05, 2017 - 03:45pm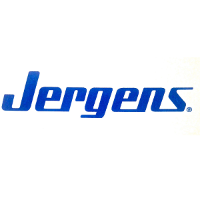 Jergens Inc., Cleveland, and MachiningCloud Inc., Camarillo, Calif., partnered to provide Jergens product data in the cloud. Jergens manufactures standard tooling components, vises and other workholding equipment, and MachiningCloud is a product data provider for cutting tools, CNC machines and workholding. The partnership utilizes cloud-based technology, which enables customers to gather information for manufacturing operations.
"Jergens is thrilled to partner with MachiningCloud to further syndicate our product data to the marketplace electronically," said Jergens General Manager Bob Rubenstahl. "Jergens has tremendous product breadth and depth, and MachiningCloud can facilitate numerous options to the shop floor. This platform will allow us to support more customers towards their goal of manufacturing efficiency."
"While customers will save time by using MachiningCloud for choosing workholding solutions for a given job, there is an even bigger benefit from the accurate 3D models for CAM and simulation," said Christophe Rogazy, director of product management at MachiningCloud.
Related Glossary Terms
computer numerical control ( CNC)


computer numerical control ( CNC)

Microprocessor-based controller dedicated to a machine tool that permits the creation or modification of parts. Programmed numerical control activates the machine's servos and spindle drives and controls the various machining operations. See DNC, direct numerical control; NC, numerical control.

computer-aided manufacturing ( CAM)


computer-aided manufacturing ( CAM)

Use of computers to control machining and manufacturing processes.