Published
June 05, 2019 - 02:30pm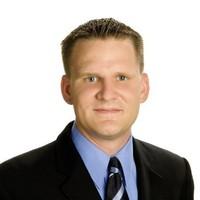 Cleveland OH – Jergens announces that Matt Schron will succeed Bob Rubenstahl as the next General Manager. As the new GM, Mr. Schron will have responsibility for Jergens – Workholding Solutions, Lifting Solutions and Specialty Fasteners businesses.
Since 2007, Matt has been the General Manager for Jergens Industrial Supply (JIS), the company's dedicated, large-scale technical distributor of metalworking products that represents more than 300 top manufacturers in the United States. In his 18-year career at Jergens, Matt has also worked in three of the four division for Jergens, including numerous positions in marketing, product management and sales.
"We are all very enthusiastic about Matt taking on this lead position", says Bob Rubenstahl, the company's previous General Manager (upon announcing his retirement after nearly seven years in the position). "Matt is very well-qualified and experienced and will no doubt continue the spirit of innovation in product development as well as providing solutions for our customers", Rubenstahl continued.
Before joining Jergens, Mr. Schron attended Ohio University, graduating with a B.S in Marketing with Sales Certification. Continuing his education at Cleveland State University, he graduated with an MBA in 2007 before joining the company. Matt and his wife, Kelly, live in the Cleveland area with their three daughters.
Related Glossary Terms
metalworking


metalworking

Any manufacturing process in which metal is processed or machined such that the workpiece is given a new shape. Broadly defined, the term includes processes such as design and layout, heat-treating, material handling and inspection.