Published
April 14, 2015 - 07:00pm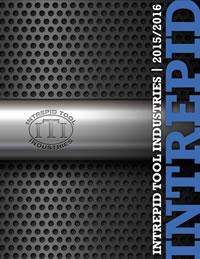 Intrepid Tool Industries, Surprise, Ariz., has released its new 2015/2016 full-line catalog, showing the company's current offering of drills, reamers and countersinks for machining composites, aluminum, titanium and other aerospace materials. Additions include a new series of "W" point drills, combination drill/countersinks, porting tools with through-tool coolant holes and a full line of PCD drills and countersinks. For more information, call (800) 998-6565 or visit www.intrepidtool.com.
Related Glossary Terms
composites


composites

Materials composed of different elements, with one element normally embedded in another, held together by a compatible binder.

coolant


coolant

Fluid that reduces temperature buildup at the tool/workpiece interface during machining. Normally takes the form of a liquid such as soluble or chemical mixtures (semisynthetic, synthetic) but can be pressurized air or other gas. Because of water's ability to absorb great quantities of heat, it is widely used as a coolant and vehicle for various cutting compounds, with the water-to-compound ratio varying with the machining task. See cutting fluid; semisynthetic cutting fluid; soluble-oil cutting fluid; synthetic cutting fluid.

polycrystalline diamond ( PCD)


polycrystalline diamond ( PCD)

Cutting tool material consisting of natural or synthetic diamond crystals bonded together under high pressure at elevated temperatures. PCD is available as a tip brazed to a carbide insert carrier. Used for machining nonferrous alloys and nonmetallic materials at high cutting speeds.