Published
March 12, 2020 - 10:00am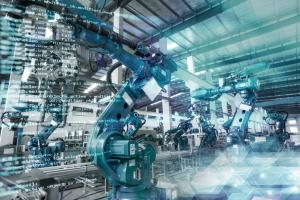 Article from Transparency Market Research
The industrial control robotics systems perform, control and monitor a wide range of industrial operations and automated processes. The objective is to improve the overall quality, reliability and precision of these processes.
Some of the leading companies in the global industrial control robotics market include names such as Schneider Electric SA, Emerson Electric Co., Honeywell International Inc., Siemens and Mitsubishi Electric Factory.
In December 2017, Yokogawa announced that the company has been successful in developing a control system virtualization platform and N-IO standard field enclosure that will help them to control multiple virtual devices that are on a single server.
There are multiple microeconomic and macroeconomic factors that are influencing the development of the global industrial control robotics market. The growth of the market is primarily driven by the growing adoption of industrial control systems by several organizations from different industrial verticals. The main reason behind this growing rate of adoption is the objective to enhance their ability to achieve higher energy optimization during the process of manufacturing.
The industrial control robotics market has been receiving extensive demand from multiple end-use industries such as semiconductors, electronics, utility and automotive. This growing demand is because of the ability to control the automated and interlinked processes. This too has been helping the overall development of the global industrial control robotics market.
Another important factor that has been favoring the rapid growth of the global industrial control robotics market is the growing adoption of industrial automation across the globe. More and more industries are now trying their hand in industrial IoT and thus are helping to push the development of the global market.
North America, Asia Pacific, Latin America, Middle East and Africa, and Europe are the five key regions of geographical segmentation of the global industrial control robotics market. Currently, the global industrial robotics market is being dominated by the regional segment of North America.
The presence of several leading players of the industry is one of the key reasons behind the development of the regional sector. Moreover, increasing automation and easy access to the latest technology are some of the other factors that are helping to drive the growth of the industrial control robotics market in North America.
Related Glossary Terms
robotics


robotics

Discipline involving self-actuating and self-operating devices. Robots frequently imitate human capabilities, including the ability to manipulate physical objects while evaluating and reacting appropriately to various stimuli. See industrial robot; robot.