Published
March 30, 2016 - 07:00pm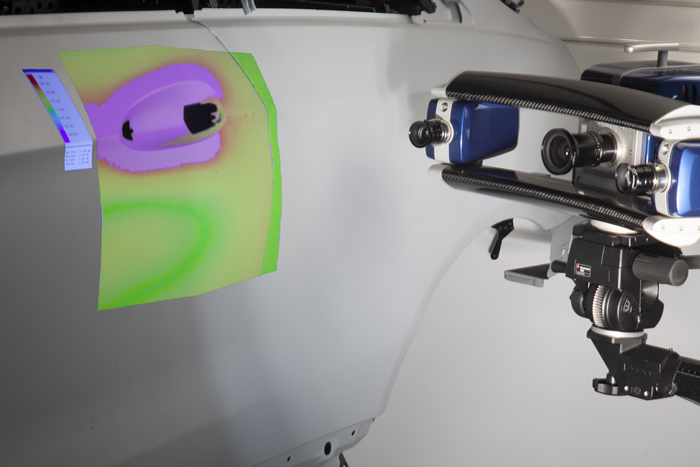 Hexagon AB, a global provider of information technologies for driving productivity and quality across geospatial and industrial enterprise applications, today announced the acquisition of AICON 3D Systems, a leading provider of optical and portable non-contact 3D measuring systems for industrial manufacturing.

AICON will be fully consolidated as of April, according to a news release issued today from Hexagon AB, Stockholm, Sweden.
AICON, which was founded in 1990 and based in Braunschweig, Germany, "has been meeting the measurement needs of renowned automotive manufacturers and companies in the aerospace, shipbuilding, renewable energy and mechanical engineering markets for over 25 years," according to the news release. The German company is known for its portable coordinate measuring machines for universal applications as well as its specialized optical 3D measuring systems that are said to enable efficient, high-precision monitoring, quality assurance and control in manufacturing production.

"AICON is a recognized brand with strong core technical competence across its development teams and its scanner portfolio is a strategic fit," said Hexagon President and CEO Ola Rollén. "We also see opportunities for international expansion of AICON's wider portfolio throughout Hexagon's global footprint."

In a joint statement from Carl-Thomas Schneider and Werner Bösemann, the CEOs of AICON 3D Systems said that joining Hexagon is viewed as "a great opportunity to bring our first-class AICON scanner products to a wide range of customers worldwide."
Related Glossary Terms
quality assurance ( quality control)


quality assurance ( quality control)

Terms denoting a formal program for monitoring product quality. The denotations are the same, but QC typically connotes a more traditional postmachining inspection system, while QA implies a more comprehensive approach, with emphasis on "total quality," broad quality principles, statistical process control and other statistical methods.