Published
May 02,2021 - 10:00pm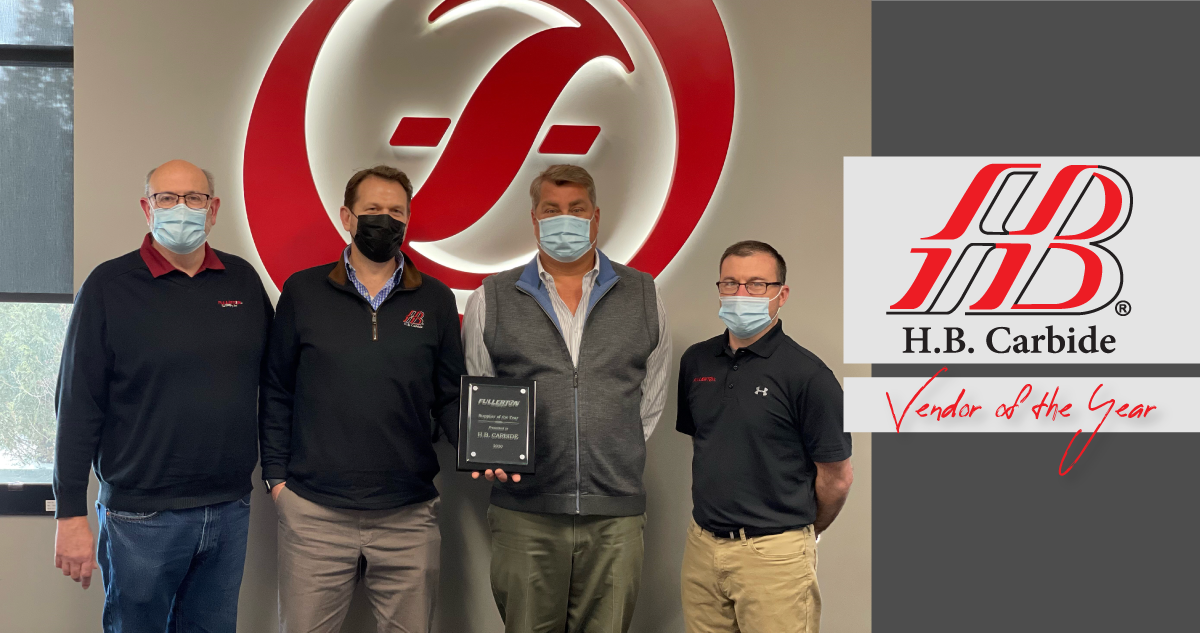 H.B. Carbide was named the 2020 Supplier of the Year by Fullerton Tool Co., Saginaw, Mich. The Lewiston, Michigan-based company received the award based on its product development collaboration, customer service and personal attention to the Fullerton team.
"We are honored to receive this recognition from Fullerton and I'm extremely proud of the entire H.B. team and their dedication to serving our customer's needs," said Jon Wyniemko, H.B. Carbide global sales director.
"H.B. Carbide is very deserving of the Supplier or the Year Award," said John Sheehan, supply chain manager for Fullerton Tool. "They do an excellent job partnering with us, they provide awesome communication and response times to our team, and overall do an excellent job working with us.
H.B. Carbide has partnered with Fullerton for 25 years, supplying the company with solid carbide blanks and pre-forms used in the design and manufacture of drills, reamers, and custom tooling. Fullerton specializes in the design and production of solid carbide cutting tools for a variety of industries.

For more information on H.B. Carbide, visit www.hbcarbide.com. For more information on the Fullerton Tool Co., visit www.fullertontool.com.