Published
January 05,2016 - 01:30pm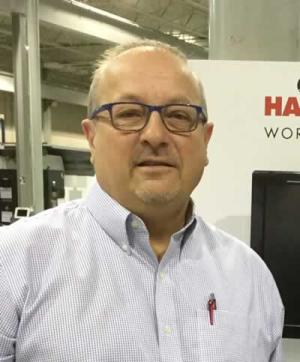 HAINBUCH America Corp., which designs and manufactures innovative precision workholding systems, this month appointed John Soukup to serve as the Southeast U.S. regional sales manager for the company.
Soukup brings an excellent applications engineering background to the position, and has spent the past 4 years in technical sales representing the Okuma and Chiron lines of CNC machines, according to a company news release. His prior experience includes two decades in application engineering and machine design.
Said Hainbuch America President Jim Woods: "John's technical ability should be an asset to our customers in specifying the proper workholding solution for their applications, and he looks forward to collaborating with our expanding customer base in the Southeastern U.S."
Related Glossary Terms
computer numerical control ( CNC)


computer numerical control ( CNC)

Microprocessor-based controller dedicated to a machine tool that permits the creation or modification of parts. Programmed numerical control activates the machine's servos and spindle drives and controls the various machining operations. See DNC, direct numerical control; NC, numerical control.