Published
January 07,2020 - 02:30pm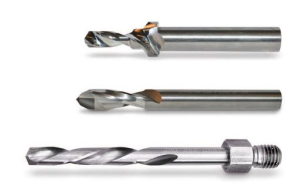 Tavares, Florida-based GWS Tool Group announces it has acquired Intrepid Tool Industries ("Intrepid"). Intrepid is the first add-on acquisition in 2020 for GWS.
Located near Phoenix with approximately 100 employees and operating out of a 35,000-sq.-ft. facility, Intrepid is a leading provider of carbide, HSS and PCD cutting tools to the aerospace sector, with a special emphasis on threaded-shank and/or brazed construction drills, reamers and countersinks. Intrepid's product mix and capabilities align perfectly with that of the GWS go-to-market strategy. With the addition of Intrepid, GWS further solidifies its position as a premier multidisciplinary manufacturer of high-performance cutting tools.
"Intrepid could not have been a better fit for our organization," said Rick McIntyre, GWS' CEO. "In addition to this investment establishing a substantial physical presence on the west coast on which to further build, their industry leading product and service portfolio is the perfect complement to our already dynamic offering. With acquisitions like Intrepid, we continue to get very close to there being nothing within the cutting tool supply chain we can't address with some of the most precision products in the world."
"I am very excited for Intrepid Tool to be joining GWS Tool Group," said Bret Tayne, founder and president of Intrepid Tool. "The leadership of GWS Tool Group is the most dynamic and energetic team in the industry. This combination with GWS Tool Group serves the interests of all constituencies of Intrepid Tool, from customers to vendors to employees. We are proud to be joining such a talented organization."
The continued expansion of GWS by way of acquisitions and constant investment in world class technology, people and equipment has created an unmatched value proposition for customers operating in advanced machining environments, especially in the area of custom tooling. GWS remains committed to the expansion of this value proposition and expects to continue to demonstrate this commitment through continued investment in the core business unit in addition to highly strategic follow on acquisitions.
Related Glossary Terms
high-speed steels ( HSS)


high-speed steels ( HSS)

Available in two major types: tungsten high-speed steels (designated by letter T having tungsten as the principal alloying element) and molybdenum high-speed steels (designated by letter M having molybdenum as the principal alloying element). The type T high-speed steels containing cobalt have higher wear resistance and greater red (hot) hardness, withstanding cutting temperature up to 1,100º F (590º C). The type T steels are used to fabricate metalcutting tools (milling cutters, drills, reamers and taps), woodworking tools, various types of punches and dies, ball and roller bearings. The type M steels are used for cutting tools and various types of dies.

polycrystalline diamond ( PCD)


polycrystalline diamond ( PCD)

Cutting tool material consisting of natural or synthetic diamond crystals bonded together under high pressure at elevated temperatures. PCD is available as a tip brazed to a carbide insert carrier. Used for machining nonferrous alloys and nonmetallic materials at high cutting speeds.