Published
May 16,2021 - 10:00pm

GWS Tool Group of Tavares, Florida, has acquired CJT Koolcarb Inc and its PCD operating subsidiary, GenHam Diamond Tools. This is the second acquisition in 2021 for GWS Tool Group.
Located in Carol Stream, Illinois, CJT manufactures carbide and carbide-tipped drills and reamers. The company has produced holemaking products for a variety of industries, including aerospace and automotive.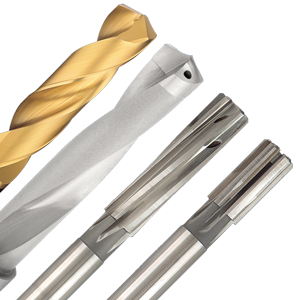 The company offers thousands of drilling and hole finishing solutions, including carbide drills, carbide-tipped drills, carbide reamers and specialty aircraft holemaking tools. In addition to CJT, GWS also takes ownership of subsidiary company GenHam Diamond Tools located in Montrose, Colorado, which produces custom polycrystalline diamond-tipped round tools for non-ferrous and composite machining. With the addition of CJT and its subsidiary GenHam Diamond, GWS further solidifies its position as the premier multi-disciplinary manufacturer of high-performance cutting tools in the marketplace today.
"CJT Koolcarb commands the performance and quality recognition in the industry that will fit seamlessly within our company," said Rick McIntyre, CEO of GWS Tool Group. "Their expertise in holemaking will bolster both our capability and capacity in this vertical, giving our customers and partners in distribution another reason to consolidate with GWS," McIntyre continued.
For more information, visit www.GWSToolGroup.com.
Related Glossary Terms
polycrystalline diamond ( PCD)


polycrystalline diamond ( PCD)

Cutting tool material consisting of natural or synthetic diamond crystals bonded together under high pressure at elevated temperatures. PCD is available as a tip brazed to a carbide insert carrier. Used for machining nonferrous alloys and nonmetallic materials at high cutting speeds.