Published
August 11,2020 - 09:30am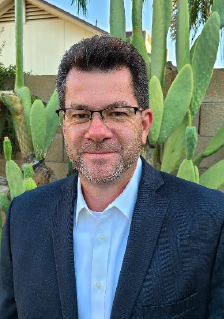 Chris Schulte has filled the position of general manager for GWS Tool Group's Arizona facility, the company announced July 2, 2020. In his new role, Schulte will be responsible for overseeing all operations and production at the Arizona manufacturing facility.
The 60,000 sq./ft facility located in Surprise, Arizona, produces custom hole making and finishing tools for the aircraft industry, and houses local inventory as well as production, engineering and customer service teams. His role will create new synergies with aerospace customers, giving Senior Aerospace Specialist Rich Rogers the ability to dedicate his time exclusively to developing solutions for key aircraft manufacturers.
Schulte started his career at a small carbide manufacturing facility in Warren, Michigan, learning the process of producing carbide blanks, inserts and preforms. After gaining the knowledge on the effects of carbide in cutting tool applications he then left to work in a family owned business designing and building special cutting tools to support the automotive and agricultural industries. Over the last 14 years he has been working as a product manager for carbide cutting tools as well as a national sales manager promoting the carbide blanks needed to produce high quality cutting tools for multiple industries.
In another personnel change, Jaimie Herbert has filled the position of director of human resources for GWS Tool Group. Herbert will oversee the Human Resources department for the organization, with an emphasis on streamlining employee programs that continue to build upon the strong culture in place while ensuring the company meets corporate goals and established regulations.