Published
March 02, 2021 - 07:00am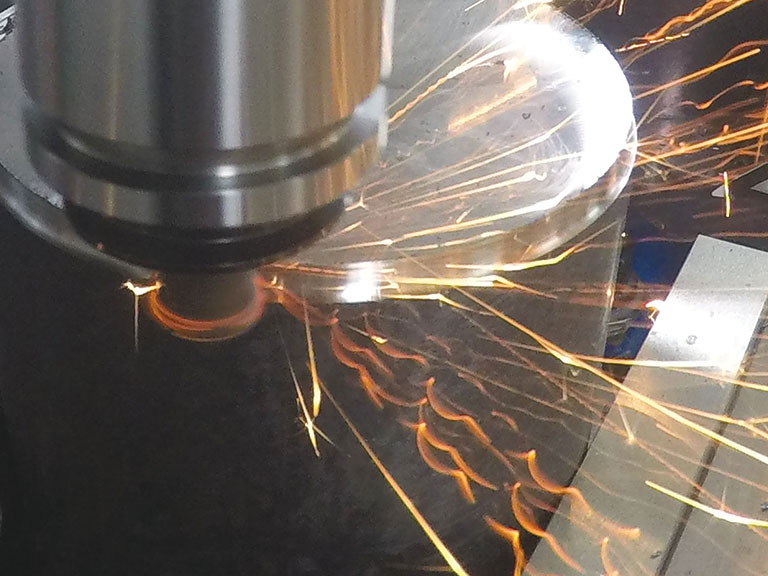 Greenleaf Corp. in Saegertown, Pennsylvania, released the XSYTIN-360, a new line of high-performance solid ceramic end mills, to the global market.
In a global Zoom meeting announcing the new round end mills, Jim Greenleaf, president and CEO of Greenleaf Corp., said that the XSYTIN-360 is "one of our better announcements of the last several years." The ceramic round tool product, Greenleaf said, has "been in development for more than two years, and is one of the most extensively tested products we've ever introduced."
"It is made with the strongest material on the market, and the geometry is unparalleled," he added. "[We've] produced the longest lasting, highest strength round tool."
The end mills combine Greenleaf's phase-toughened XSYTIN-1 substrate with a cutting geometry that Bernie McConnell, executive vice president – commercial at Greenleaf said offers as much as ten times higher productivity and cost savings. The strength of the material allows the user to apply chip loads similar to solid carbide end mills with higher speeds common to ceramic machining. These new ceramic end mills provide customers with significant increases in productivity over current solid carbide or ceramic products.
Greenleaf's XSYTIN-1 mat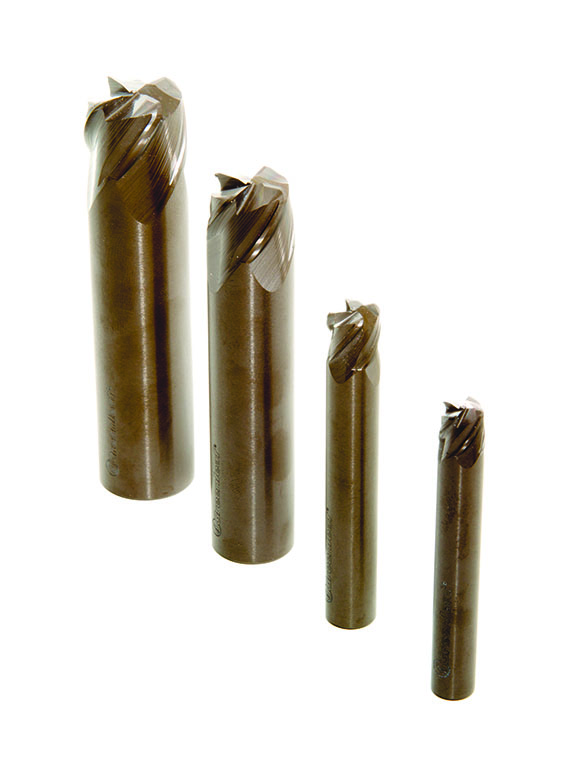 erial, introduced in 2016, was engineered to machine a wider variety of materials than any other ceramic in the industry, according to the company. The structure of this phase-toughened ceramic exhibits high wear resistance and outstanding thermal shock resistance, which makes the XSYTIN-360 end mills highly predictable, versatile, high-performance products.
"What you saw here today was the XSYTIN-360 [showing] anywhere from 4 to 10 times increase in productivity." said McConnell. "That is game-changing performance."
He added that the material can be used on a wide variety of machinery. "You don't need to have machining centers with 25,000 or 35,000 spindle rpms. You can run it on most machining centers that are in the shops today because of the toughness and strength of the XSYTIN-360 material combined with the cutting tool geometry. It really opens up the market opportunity for XSYTIN-360 and it is truly a differentiator for us."
During the virtual announcement, Matt Goss, application engineer and project development for Greenleaf, detailed multiple studies that he said showed the XSYTIN-360 end mills achieved high material removal rates and increased productivity on a wide range of materials.
For example, in one test case, the company used hardened 4150 steels with 53 to 55 Rockwell strength, and the tool achieved an almost 6X increase in cutting speeds, and a 28 percent increase in the feed per tooth.
"Hardened 4150 steel isn't a material that is really targeted with a typical ceramic endmills, but we found that the combination of the XSYTIN-1 base material and our unique flute geometry, we able to perform very well and get very good tool life," said Goss. "There was also a drastic reduction in cycle time. We saw a reduction in cycle time of over six hours. It would take carbide six hours or more of cut time, and we were doing it in less than one hour."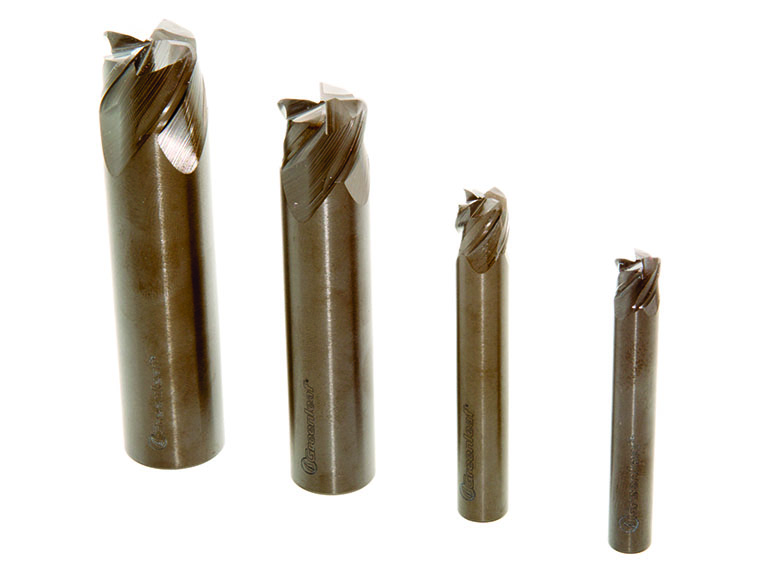 The end mills have proven to be extremely effective when machining a variety of different materials including high-temperature alloys, 3D-printed sintered high-temperature alloys, hardened steels, ductile cast irons, and compacted graphite iron (CGI). In hardened steels specifically, the tool life of XSYTIN-360 end mills has proven to be equal to high-performance carbide end mills when run at high-end speeds (11,460 RPM), while also removing more than 73 cubic inches (over 1200 cubic cm) of material.
Features of the XSYTIN-360 end mills include:
Unique flute design minimizes cutting forces, which reduces vibrations and optimizes tool life.
XSYTIN-1 ceramic material provides ultra-high strength and wear resistance at extreme feed rates.
Four-flute design allows for maximum material removal in slotting, pocketing, and profiling applications.
Overall length of the end mills provides the option for regrind capabilities.
A very broad application range means numerous machining centers are capable of running these end mills.
Extremely versatile end mills with twice the feed rate capability and a much broader speed range.
Increased material removal rates (MRR) of 100% over carbide solutions.
"This is the beginning of our entry into this arena," said McConnell during the meeting. "There is already the next generation of product portfolio expansion in the works, and we are tremendously excited about that. More to come, very soon."
For more information about this product, visit www.greenleafcorporation.com/xsytin-360.php or phone 814-763-2915.