Published
March 16, 2016 - 02:45pm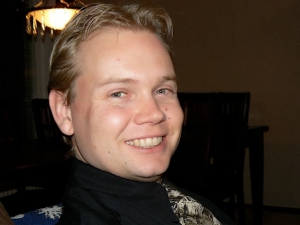 Greenleaf Corporation, a leading developer of cutting tool technology and ceramic materials, has appointed Jan Andersson to the position of Global Manager, Tech Team and Marketing. Andersson comes to Greenleaf from Kennametal Corporation and Sandvik Coromant where he held various positions within Product Management, Marketing, Sales and R&D.
At Greenleaf, Andersson is responsible for managing Greenleaf Corporation's global marketing operations, product management and technical services team. He will report directly to Bernie McConnell, Executive Vice President - Commercial.
"Jan brings a wealth of industry knowledge, global experience and metalworking technical expertise to the Greenleaf team. His passion to win in the marketplace and his drive for excellence make him a perfect fit within our rapidly growing and expanding organization," said McConnell. "We are fortunate to have Jan on our team as his proven track record, diverse skills and hands-on experience allow him to hit the ground running. We are excited and constantly moving forward as we profitably grow Greenleaf Corporation around the world," added McConnell.
Over the course of his 15 years of industry experience, Andersson served in key strategic marketing, product
management, sales and development leadership roles for the multi-billion dollar suppliers of tooling and industrial
materials.
Andersson holds a BS in Marketing from Ramapo College of New Jersey. He and his wife live in Latrobe, Pa.
Related Glossary Terms
metalworking


metalworking

Any manufacturing process in which metal is processed or machined such that the workpiece is given a new shape. Broadly defined, the term includes processes such as design and layout, heat-treating, material handling and inspection.