Published
November 09, 2023 - 07:30am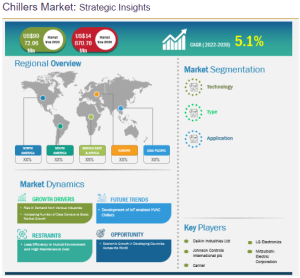 The chillers market is expected to grow from $9.97 billion in 2022 to $14.87 billion by 2030; registering a CAGR of 5.1% from 2022 to 2030,according to a new report.
According to The Insight Partners, "Chillers Market to 2030" – Global Analysis," green building projects and third-party data centers are among the significant trends creating promising opportunities for the chiller market players.
Also, the growing investments in various developing countries of the Middle East & Africa create immense scope for specific HVAC chillers required in commercial, industrial, and residential spaces.
Concerns such as global warming and climatic changes are also contributing to the chiller market growth. In Europe, hotels, restaurants, resorts, cafeterias, food and beverage processing plants, and multiplexes are expected to be major consumers of HVAC chillers in the coming years.
Considering summer weather, Japan generates a high demand for chillers. Australia's changing weather represents a considerable challenge to communities, individuals, businesses, governments, and the industrial sector. The country has already witnessed a rise in average temperatures for the past 60 years. These conditions drive the sales of residential and commercial chillers in Australia. Malaysia, Singapore, the Philippines, Thailand, and Bangladesh. These are among the major countries contributing to the chiller market growth in Asia Pacific.

Considering climate conditions, the UAE is the country that will need a high count of chillers in the coming years.

The chiller market share is segmented based on technology, type, application, and geography. The market, based on technology, is sub segmented into air-cooled, water-cooled, and steam-fired. On the basis of type, the market is sub segmented into process chillers, scroll chillers, screw chillers, centrifugal chillers, and absorption chillers. The chiller market share, by application, is sub segmented into commercial, industrial, and residential.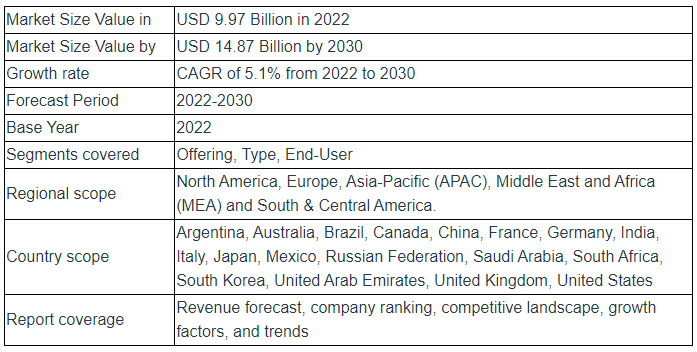 Key developments
Key chiller market players profiled during this study included Danfoss; Carrier Global Corporation; DAIKIN Industries, LTD; Johnson Controls; Kaltra; LG Electronics; Mitsubishi Electric Corporation; SKM Air Conditioning; Trane Technologies Inc; and Thermal Care.
In addition, several other important chiller market players have been studied and analyzed during the study to get a holistic view of the chiller market and its ecosystem.
In November 2022, Drake Refrigeration, Inc. introduced its new Cannabis extraction chillers at the 11th Annual MJBizCon event at the Las Vegas Convention Center. The new chillers help maintain fluid temperatures as low as -20°F to -40°F.
In October 2022, Mitsubishi Electric Corp announced that it had launched a new air-source chiller, which was developed in the Italian factory. This new R32 air-cooled chiller is highly efficient and operates using R32 refrigerant, which has a lower GWP of 677.
In February 2022, LG Electronics Inc announced the launch of the LG Inverter Scroll Heat Pump Chiller (ISHPC). It provides high performance and increased efficiency in the heat pump air-cooled chiller category.
In Jan-2022, Thermal Care, Inc. announced the launch of a new chiller, the Accuchiller TCFW375. It is specifically designed for ice rink applications and has efficiencies of both hybrid film evaporator and Turbocor TTH375 high lift variable speed centrifugal compressor.
Related Glossary Terms
centers


centers

Cone-shaped pins that support a workpiece by one or two ends during machining. The centers fit into holes drilled in the workpiece ends. Centers that turn with the workpiece are called "live" centers; those that do not are called "dead" centers.