Published
April 07, 2022 - 06:00am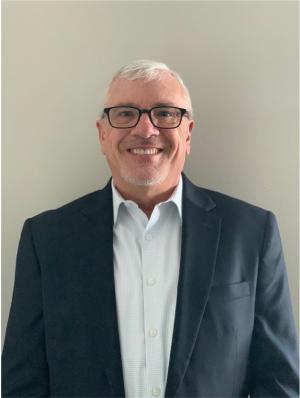 GF Machining Solutions has established a Medical Center of Competency and has appointed a new medical business development manager, Donn Wuestenberg, to head its operations.
The new center, scheduled to open later this year in Lincolnshire, Illinois, will provide medical manufacturers in North America with comprehensive applications support along with production technologies that include precision milling, EDM, laser texturing, micromachining and automation.
Atthe center, manufacturers will have access to the GF Machining Solutions sales and service as well as medical application support teams. With extensive experience in the manufacture of complex, high-precision parts, the company will provide strategies and technologies for improving the production of medical instruments, orthopedic and trauma implants, consumables, dental parts, packaging and more.
According to Wuestenberg, the new Medical Center of Competency will provide the perfect environment for collaboration between GF Machining Solutions, its medical customers and key industry partners.
"Together," he said, "we can identify and focus our efforts on those transformational projects that will further advance the medical manufacturing industry sector. These collaborations will also help spur the development of new and refined machines and technologies that will keep North American medical manufacturers moving forward and competitive."
Wuestenberg brings more than 20 years of manufacturing experience with a strong focus on working collaboratively with key technology partners to his new position at the center. He is a Master Electrician and Journeyman Industrial Electrician and possesses extensive expertise in plant production, project design, die/mold and production machinery for medical parts.
To schedule a consultation with an expert at the medical Center of Competency, contact Wuestenberg directly at Donn.Wuestenberg@Georgfischer.com.
Related Glossary Terms
electrical-discharge machining ( EDM)


electrical-discharge machining ( EDM)

Process that vaporizes conductive materials by controlled application of pulsed electrical current that flows between a workpiece and electrode (tool) in a dielectric fluid. Permits machining shapes to tight accuracies without the internal stresses conventional machining often generates. Useful in diemaking.

gang cutting ( milling)


gang cutting ( milling)

Machining with several cutters mounted on a single arbor, generally for simultaneous cutting.

milling


milling

Machining operation in which metal or other material is removed by applying power to a rotating cutter. In vertical milling, the cutting tool is mounted vertically on the spindle. In horizontal milling, the cutting tool is mounted horizontally, either directly on the spindle or on an arbor. Horizontal milling is further broken down into conventional milling, where the cutter rotates opposite the direction of feed, or "up" into the workpiece; and climb milling, where the cutter rotates in the direction of feed, or "down" into the workpiece. Milling operations include plane or surface milling, endmilling, facemilling, angle milling, form milling and profiling.