Published
January 10, 2019 - 04:15pm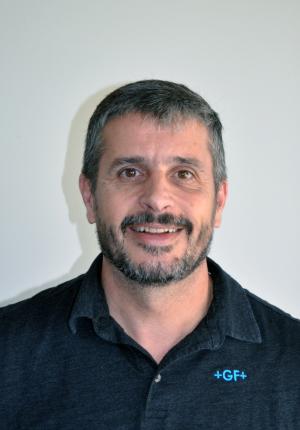 LINCOLNSHIRE, Ill., December 13, 2018 – To further ensure that manufacturers get the best possible manufacturing systems for their particular needs, GF Machining Solutions has expanded its team of experts with several additions to its Applications Department.
Jérôme Drouet, Director of Applications, has transferred to GF Machining Solutions in Lincolnshire, Illinois, from GF Machining Solutions Advanced Manufacturing group in Geneva, Switzerland where he held the position of Head of Laser R&D and Innovation, managing a staff of 24. With more than 25 years of machine tool industry experience, Jerome has great expertise in customer service, sales and product support.
Marc Erickson, Applications Engineer, joins GF Machining Solutions in Mississauga, Ontario. A native of Illinois, Marc has more than 25 years of machining operation experience in applications engineering roles, working previously for Machine Tool Systems Inc. (Mississauga, Ontario) and Elliott Matsuura (Oakville, Ontario). He completed an apprenticeship program in machine technology at Oakton Community College (Des Plaines, Illinois) and a mold making and machinist apprenticeship at the Tooling & Manufacturing Association (Park Ridge, Illinois).
Mason Dufore, Applications Engineer (Milling), joins GF Machining Solutions with more than 20 years of CNC metalworking experience in fields of automotive, tool & die, injection modeling and aerospace components. As a development engineer, he has designed and fabricated new tooling to improve existing composite manufacturing. Mason holds an associate degree in mechanical engineering technology from the State University of New York College of Technology at Canton.
Christian Meekma, Applications Engineer (Milling), brings more than 20 years of machine tool and die experience to GF Machining Solutions. His background includes roles with both small and large companies as a CNC programmer/operator, applications engineer and advanced product manager. Christian's expertise in CNC part processing focuses on milling, cycle-time reduction and process improvement.